Escape: Yoga and photography retreat – Zakynthos, Greece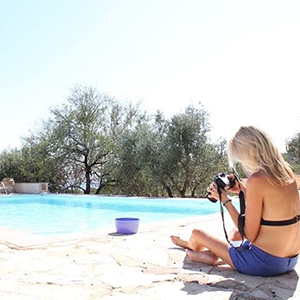 Looking to make your summer last into the autumn? We like the look of this week-long break that combines yoga with photography – perfect to occupy your mind as well as your soul!
Organised by Soulfood London, the itinerary includes twice a day yoga and photography lessons as well as delicious, fresh and organic breakfast and lunch or dinner.
If you're after a complete rest though, don't worry, the retreat is not intended to over-load you with a wall-to-wall itinerary. All classes are optional and you are encouraged to have a very relaxing experience.
Sweaty Betty Ambassador Charlie Morgan will be leading the yoga sessions and established photographer Chloe Crewe-Read will see you improve your photography skills.
When: 26th September – 3rd October 2016
Where: Zakynthos, Greece (Ionian coast)
Who: There will be no more than 15 people on the retreat
Cost: £825 per person / £1150 single occupancy
Find out more: info@soulfoodlondon.com
Sportsister
The Women's Sports Magazine
Save
Save
Save
Save
Save
Save
About Sportsister loves blog
Here at Sportsister we get inundated with news of new products every day so in this blog we will bring you some of our favourites. It's our guide to what's new…..what's good…..what works…..what's worth spending your money on…..what's fun….what's hot….what's special….Enjoy!

TO READ THIS BLOG IN FULL CLICK HERE
Select a sport
Find out how to get started, training plans and expert advice.