Jess Ennis-Hill interview "Be who you are"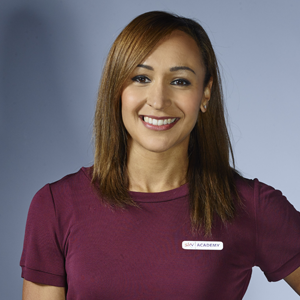 Now that it's coming towards the end of Sky Sports Confidence Month, we hear from none other than Olympic champion, Jess Ennis-Hill about what confidence means for her.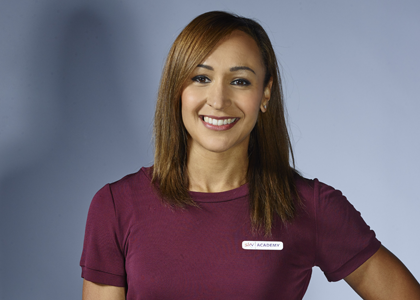 Jess needs no introduction following her gold medal winning performance at the 2012 Olympics and this summer she staged a successful comeback after giving birth to her first child, by winning gold at the World Championships.
So how important is confidence going into a top level competition? According to Jess it's key,
'I think confidence is really important. I probably noticed how important it is after winning the World Championships in 2009. It gives you that springboard and high that propels you into performing well again. It's weird and you kind of have to experience it, but confidence plays a massive part in being successful in whatever you do.'
With confidence being so crucial, how do you gain that initial mental strength to take you to the next level?
Jess says: 'I think back to what I've done. This year was different because normally I think: "I've done all the hard work, I've done all the training, I'm in the best position I can be in." This year, I wasn't actually in that situation. I hadn't been able to have a full winter training, so it was a slightly different situation. But I was there [at the Championships] and I had put myself in that situation so you've got to tell yourself that you're here, you're ready, and you've got to get on with it. Just give it everything you've got on those two days of competition and whatever happens will happen.'
When it comes to her own son, how will Jess instil confidence and belief in his own abilities?
'I think you obviously look back at the things your parents said to you and how that affected you. I will always say to him, like my mum said to me: "Be who you are, do what you want to do and have that self-belief".'
As part of the campaign, Sky released in tandem with YouGov a report showing that 33% of young people are not confident. Jess responded,
'I think that it is quite alarming, but when I think back to being at school, most of us do feel like that. You're not sure who you are, you're still finding yourself as a person, but you feel the need to have to fit in with everyone. You look back at all of those pressures and think:
"That was nothing. Why did I get so stressed?"
But at the time, it's such a big thing and it does knock your confidence. So I think that Sky are doing an amazing job with trying to help to address that. Having days with Sky where young people can come along and meet me, Davina and other panellists and hear our experiences is great because some people might be able to relate to us. Hopefully, every person can draw something from one of the panellists and take it on to use in the future.'
'In sport you have setbacks and injuries. You're going to have knocks and you're going to have that feeling of: "I'm not going to be able to come back. I'm going to be rubbish", but it's about just getting those doubts out, saying them and putting them to one side. It's about thinking rationally about how I'm going to do this and how I'm going to come back strong.'
Sacha Shipway, Sportsister
The Women's Sports Magazine
For more information on Sky Sports Confidence Month, go to: sky.com/academy
Select a sport
Find out how to get started, training plans and expert advice.