Netball World Cup: Latest results
England, Scotland and Wales have been unable to maintain their almost-perfect record from the group stages in the last few days, with losses for each of our nations. As the tournament progresses, the competition has been gathering pace with each team playing to prove a point and finish higher than their current world rankings.
England vs Australia – 11 August – ENG 41-51 AUS
England lost their first game of the Netball World Cup on Tuesday against world number ones, Australia. In what began as a goal-for-goal game, the Diamonds soon stormed away with a goal deficit that was simply too far for England to claw back from – despite Jo Harten shooting at 91 per cent. With too many unforced errors from The Roses, it seemed that England were rattled to be playing against the Diamonds following the painful history losing to them by one goal in the Commonwealth Games last year. Fortunately, this loss doesn't spell the end for England; they can still make the semi-finals and sustain their battle for a medal. 
England vs Wales – 12 August – ENG 78-33 WAL
The clash between England and Wales saw the confidence of The Roses restored following their loss to Australia the previous day. The Welsh team who stormed through the World Cup group stages, saw their second defeat of the competition to familiar faces. Serena Guthrie picked off numerous balls throughout the court and England were able to capitalise on the turnovers in what was a comfortable game for them. Wales brought on young GS, Georgia Rowe, who was impressive under the post, however any uncertainty around the Welsh attacking circle was immediately picked up by The Roses enabling them to seal another win.
Scotland vs Barbados – 11 August – SCOT 37-34 BAR
Scotland, who are ranked eleventh according to the INF World Rankings, beat world number nines Barbados in a tense game on Tuesday. Barbados were unable to convert impressive turnovers to goal, only gaining their first lead of the game in the forth quarter. However, defender, Bethany Sutherland created an important turnover, which sealed the fate of the Thistles, who demonstrated remarkable agility and persistence and were rewarded with a significant win.
Scotland vs Sri Lanka – 12 August – SCOT 59-27 SRI
The Thistles took the lead from the start of the game, ending the first quarter with a 14-7 lead. Sri Lanka made changes as a result of the impactful start from Scotland, however it made little difference as the British side maintained their lead with Captain, Hayley Mulheron gaining four intercepts and four deflections. This as well as the agile defence, enabled Scotland to lead 35-11 at half-time and maintain their dominant position, eventually gaining an impressive 32-goal win at the final whistle.
Scotland vs Fiji – 13 August – SCOT 42-48 FIJ
Scotland came out fighting in their game against world number sevens, Fiji, and proved yet again that their ranking of eleventh is more than out-dated. The Thistles led the game in the first quarter with impressive tenacity that was equalled by the Fijians, who eventually clawed back to gain an equal footing in the second quarter. No ball was left unchallenged as both teams played with heart and soul, however crucial misses at both ends gave a sense of frenzy which resulted in low shooting statistics for Scotland. The final 15 minutes saw a rattled Scotland unable to convert their dominant possession of 56 per cent into crucial goals. After a much needed injury-time, the Thistles shot at a better rate; shooter, Gemma Sole proved how apt her place as the number six shooter for rebounds and interceptions in the whole tournament is. Nonetheless, it was too late for the Thistles who ended with a preventable six-goal loss.
Wales vs South Africa – 11 August – WAL 40-68 SA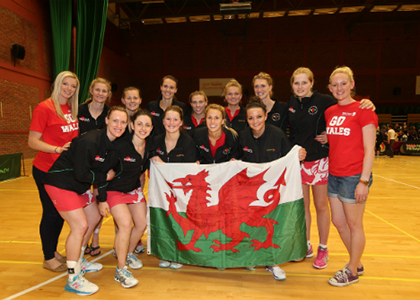 Wales lost their first game of the World Cup to the Spar Proteas on Tuesday with Welsh coach, Trish Wilcox stating that, 'South Africa were the better side.' The South African shooting duo of Lenize Potgieter and Maryka Holtzhausen ensured that the Proteas were up by 10 goals at half-time, making it challenging for the Welsh to regain momentum irrespective of impressive shooting statistics of 91 per cent from Chelsea Lewis. As well as having played England on Wednesday, the Welsh team will face the host nation on Friday as part of the second group stage.
Select a sport
Find out how to get started, training plans and expert advice.