Netball World Cup: Wales facts and figures
From 7-16 August 2015, the world's top 16 netball nations will gather in Sydney for the 14th edition of the Netball World Cup. Held every four years since 1963, Netball World Cup is the pinnacle event for international netball. 
The Australian Diamonds will go into this year's event as reigning champions, however they'll face fierce competition from arch rivals, the Silver Ferns, as well as rising powers England, Jamaica, South Africa and Malawi.
For the first time, the competition will be held over 10 days, and will see top-ranked teams go head-to-head right from the outset.
Here's the low-down on Wales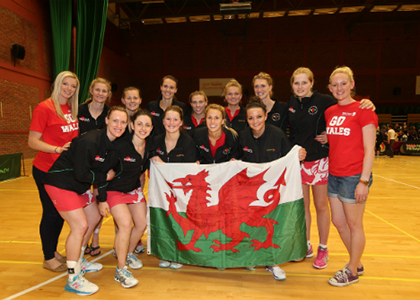 Wales are currently ranked eighth in the world and will kick off the tournament by playing the first match against Fiji.
This tournament will be their 13th Netball World Cup, after having only missed one tournament (Perth, Australia, in 1967) since its inception in 1963.
Wales best Netball World Cup performances are equal sixth with Scotland in 1975, and outright sixth in 1979.
Of the total 114 World Cup matches they have played, Wales have won 49, lost 63, and drawn two matches, giving them a World Cup winning percentage of 43%.
Welsh born Trish Wilcox took up the role as Head of Elite Performance at Welsh Netball in November having previously been one of the most respected netball coaches in New Zealand.  Prior to that she acted as the national coach for the Cooks Islands in 2014 and led the Samoan Under 21 team to their highest placing at the World Youth Championships in Glasgow.

Wales preliminary pool games schedule:
Friday 7th August: 9.50am (00:50 uk)*
Wales V Fiji
Sunday 9th August: 10.20am (01.20uk)
Wales V Zambia
Monday 10th August: 5.20pm (08.20uk)
Wales V Uganda
* Sydney is 9 hours ahead of Britain
After the pool games, qualification rounds take place Tuesday 11th-Friday 14th with semi-finals and finals taking place on Saturday 15th August.
Find out more: nwc2015.com.au
Danielle Sellwood, Sportsister
The Women's Sports Magazine
Select a sport
Find out how to get started, training plans and expert advice.