#TakeonNATURE challenge details released
Blogger Clarissa Goodwin shares her plan for the year: This year, I have decided to venture into the great outdoors and #takeonNATURE. I want to celebrate the amazing land and seascapes our mighty island nation has to offer. I want to be inspired by them, learn about them and myself by challenging them. I want to do this whilst making new friends and helping encourage others to revisit and remember the importance of play time outdoors in their youth, and show how important it still is in adulthood.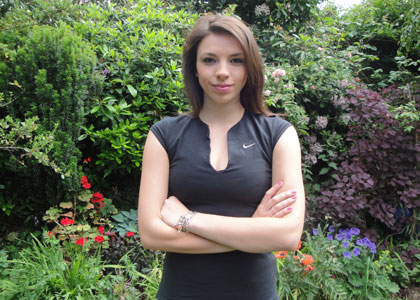 In our increasingly interrupted and demanding world of mortgages, reminders, messages and incessant technology, I feel a need for a return to the simplicity of nature in all its forms. Whether that being for the purpose of tranquility, serenity, awe-inspiring views and simply blowing away the cobwebs on a majestic walk in one of our many areas of outstanding natural beauty. Or, pushing yourself against the unapologetic and silent adversary of mountains, rapids or the earth's terrain.
Bearing these things in mind, I have chosen the following challenges to take part in. The list incorporates variety and team opportunity and I hope that other women will join me on my journey of discovering the benefits of taking on nature. I'm hoping to include a few more, but hate over planning in case my eye catches something shiny during the year!
March –Jurassic Coast Marathon
May – Keswick Mountain Festival (Mountain Bike Orienteering Challenge & Climbing)
June – Skyrunning – Vegan Welsh 3000s Ultra
July – Cycling the River Danube
August – Spitfire Scramble
September – Rat Race Man vs Mountain and the #supbikerun adventure triathlon
October – The Gibraltar Rock Run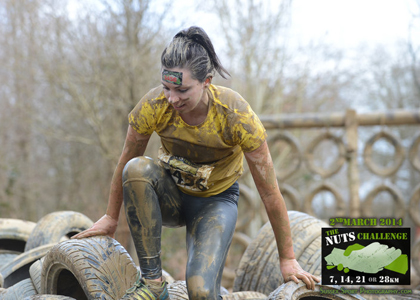 I'm also looking to embark on some of my own mini-adventures and hoping to explore some of the wonderful trails and cycle paths dotted around the UK to help me train for these events. The Welsh Coastal Path, the South Down Trail and the GMT route are all on my list.
My simple aims are to help raise the profile of all the possibilities, facilities and opportunities there are for everyone, and how actively exploring them with friends and family can be an amazing way to spend your free time. I'm a big believer that by targeting adult participation, particularly in women, it will be a key driver behind children developing healthy habits of exercise for a life time, rather than just when they are young.
Make no mistake, I am sporty. However, I am a rubbish endurance athlete. This will be a huge challenge for me, as I lack any patience and struggle with running long distances in training. I have never run a marathon before, never mind an ultra in the mountains! I have very little long distance cycling under my belt, and have only paddled boarded once.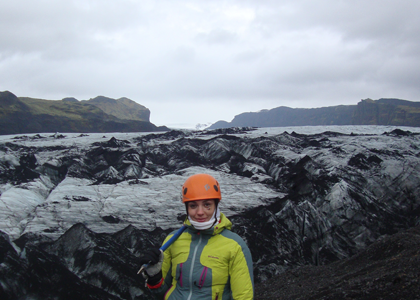 I have picked some endurance events as well as some less intimidating races to keep me motivated through the year. My aim is to encourage as many people to join me and share the experience (and theirs) in the hope to foster a love of the outdoors. I want to build a community where people can share ideas to help support one another. Cycling the Daunbe will be a huge leap out of my comfort zone, and I want to share my experience of planning and preparing for it in the hope to help others try something similar from scratch too.
So I'm inviting you to come and join me on these challenges to see how far we can push ourselves out of comfort zones, and take advantage of what is on our doorsteps, getting fitter, healthier and happier in the great outdoors.
Join me as I set off to the coast first to discover the infamous Jurassic Coast Trail, and hope that drinking in the stunning coastline and sea views will help me conquer my first ever marathon!
Clarissa Goodwin, Sportsister
The Women's Sports Magazine
Clarissa inspires others to #takeonachallenge
Off the back of completing 'My Year of Ultimate Challenges' follow me as I attempt to take on bigger and more enduring challenges from abseiling, cycling, stand up paddle boarding and swimming to desert races, mountain treks, adventure and obstacles races….with as much variety as possible! I'm doing this in the hope to encourage girls and women to #takeonachallenge, get active and have fun whilst raising money for the Go Sisters World Series which aims to promote female participation and empowerment of girls through sport across the globe. I am also doing all of this in the memory of my father who inspired and made me the sport fanatic I am; and raising money for The Guide Dogs for the Blind Association in his honour. Follow my journey through the highs and lows of my training, reviews of the events I partake in, and be part of this fulfilling journey of discovering how hard we really can push ourselves!
TO READ THIS BLOG IN FULL CLICK HERE
Select a sport
Find out how to get started, training plans and expert advice.