How Yoga Will You Go?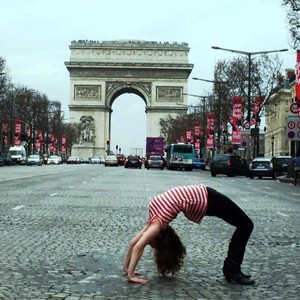 I recently asked my yoga audience about their 'yoga limits.' Basically, where's your 'edge' when it comes to all things yoga? I discovered that being vegan (amongst other things) was too-far-yoga for me – and I was curious to see how others felt. Rosanna Gordon reports.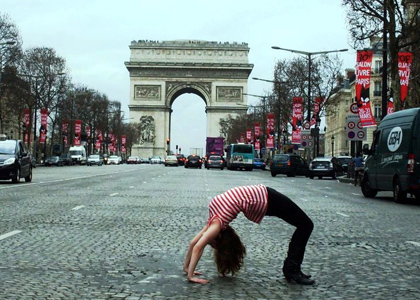 Sometimes we get stuck in a rut or over-follow the rules set by others, and it's good to reflect on what we're doing. There are a lot of different sources out there (books, teachers, articles, peers, organisations…) telling us to do yoga a certain way, and with all the 'yoga noise', it can get confusing.
'What's my yoga?' you might cry, head swirling with such questions as 'Do I need to give up meat?' 'Can I still have a few cocktails on a Friday evening?' 'Is it alright to swear, not chant or do yoga every day?!'
And it's unsurprising, with the ever-growing influence, that you may lack clarity or commitment to your own unique path.
So, a little reflective time: where are you currently at with your yoga journey? What different types of yogis have you met?
Excuse me for stereotyping here…:
There are the uber-yogis, with their perfect postures and strict discipline. The type who get up at 5am to chant, eat a vegetarian diet (involving green juice) and Om into the early hours. You know them right? They often appear serene and calm, and on the front covers of magazines.
Then there are the non-yogis, who don't practise and may have no interest in doing so.
Perhaps you've heard of the hot-yogis, who love the heat and their 26-pose routine; the ashtangis, who want to sweat and take vinyasa after vinyasa; the iyengis, with their stacks of blocks and straps, and no music. The list really is endless. You can just about call anything yoga these days. Did I mention doga?!!
Each to their own, right? It's all well and good to practise as you please. There are many fantastic styles and approaches. You just want it to be yours, and stop at what feels right.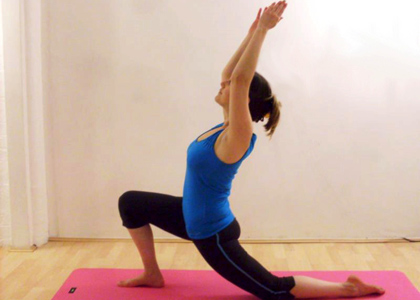 Here comes the fun part: putting the pieces of the yoga puzzle together yourself, so yoga can truly be your own!
What elements of yoga do you enjoy? What style do you prefer? How often would you like to go to class? What diet suits you?
And then, what's your 'yoga limit'? (Will you chant, eat raw, do a handstand…?)
To help, why not make a list: 'yoga things I like', 'yoga things I don't like.' Keep it simple, and be honest! You don't need to have all the answers now.
'I like yoga classes/teachers that…'
'I'd rather leave out…'
'… doesn't feel good'
'My 'yoga limit' is…'
The important thing is to have fun with this. Yoga doesn't need to be all serious and rigid. There's no reason why you can't put your own individual mark on it – seeing as we live in the modern age, hundreds of years since yoga began!
Whether you're a newbie on the mat or a dedicated practitioner, there's room to move, change, toss out, add in….(Cue sigh of relief.)
It's refreshing, huh? Bottom line: Yoga doesn't need to be done a set way.
For yoga to be something you want, and will continue to do, it needs to be both enjoyable and realistic. So let it be yours.
And let us know. What's your unique approach? How yoga will you go?
Rosanna Gordon is a yoga teacher, writer, salad cruncher, cake lover & real yogi. She keeps it real, mixing yoga with real life – and invites you to too. She teaches feel-good yoga classes in Cambridge UK. For more info, visit www.rosannagordon.com. 
Sportsister,
The Women's Sports Magazine
Select a sport
Find out how to get started, training plans and expert advice.