Sochi 2014: Emma Lonsdale misses out on ski final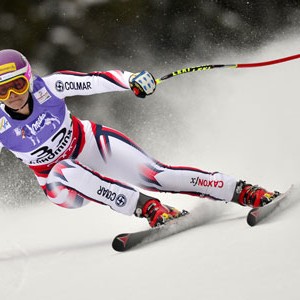 Great Britain's Emma Lonsdale made her Winter Olympic debut yesterday as part of the first ever women's freestyle ski halfpipe event to be held at the Games.
The 29 year old missed out on the final by six places as she ranked 18th in qualification after scoring 53.80 and 53.20 from her two runs.
Lonsdale will now retire from the sport but hopes to have encouraged others to take up skiing.
"I'm retiring, that's it. I was going to retire a few years ago and then halfpipe became an Olympic discipline," she said.
"With Jenny Jones doing as amazingly as she did, the more people who get involved in grassroots the better.
"That is where we have all come from, we have all come from dry slopes and indoor centres and proved that we can compete on the world stage and get medals and the more people who get involved the better."
Are you one to be inspired?
Lizzie Flint, Sportsister
The Women's Sports Magazine
Select a sport
Find out how to get started, training plans and expert advice.