Olympics: £347 million funding made available for Rio 2016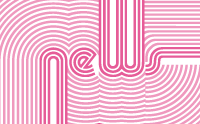 UK Sport has announced that  £347 million funding will be made available as part of the Olympic's funding programme in the four year cycle to Rio 2016.
This is an 11% increase from the  £313 million budget of London 2012. The Paralympic portion has also increased from 16 to 20% of the total budget.
The investment will be used to support Britain's elite Olympic and Paralympic athletes in the lead up to Rio 2016 with the aim of winning even more medals at the Brazil Games.
The budget allocations to certain sports however have caused some controversy, with swimming losing £4 million funding, and handball, basketball, table tennis and wrestling losing all its support. This is due to certain sports not having met their medal targets at London 2012, or having no chance of qualifying for the next Games.
There have been positive increases though, with 18 sports receiving more money than before, such as boxing, which has received a 44.5% increase in their budget (having won 5 medals from a 10 person team at London 2012), and the rowing and cycling budgets also being increased. Disability athletics and Paralympic swimming have also had increases in their budgets.
Chair of UK Sport, Baroness Sue Campbell said: "Our announcement today is unprecedented, as we increase investment in British elite sport post our home Games and aim to achieve something no other host nation in recent history has before, in surpassing this year's incredible performance at both the next summer Olympic and Paralympic Games."
To view all the funding allocations for the Olympic and Paralympic sports for Rio 2016 visit http://www.uksport.gov.uk/sport/summer-2016.
Bianca Fermi, Sportsister
The Women's Sports Magazine
Select a sport
Find out how to get started, training plans and expert advice.