Talent ID: GB Taekwondo launches Battle4Brazil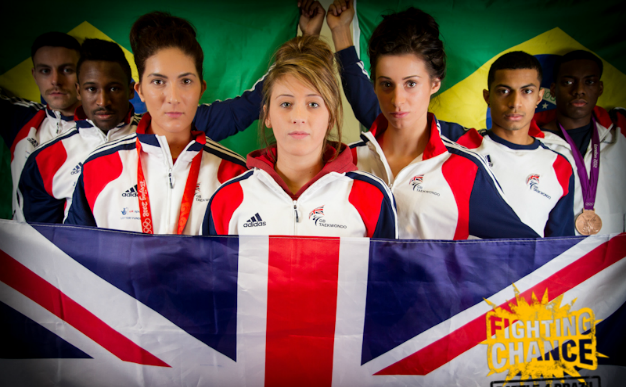 Could you be the next Jade Jones? GB Taekwondo certainly hopes so as they have launched the first post-London 2012 talent ID campaign to find Rio 2016 Olympians.
Named 'Fighting Chance: Battle4Brazil', the programme is aimed at high achieving 16-26-year-old female and male combat athletes from all kick-based martial arts who believe they are capable of transferring to Olympic Taekwondo (WTF style) and making an impact on the medal table in 2016.
Jones, who won gold at this year's Games, joined the likes of fellow Olympic athletes Sarah Stevenson and bronze medal-winning Lutalo Muhammad, who was discovered through a similar project three years ago, to launch the programme.
"I've had a lot of feedback since the summer's Olympic Games that more and more people are looking to get into WTF Taekwondo," 19-year-old Jones said.
"It is a fantastic sport and certainly has attributes which appeal to other combat athletes. My experience at London 2012 was incredible and I'm so happy that the sport is receiving more interest but I want to see this grow and continue in the lead up to 2016. Fighting Chance: Battle4Brazil is a great programme to help that happen."
Stevenson, who won bronze at the 2008 Beijing Games to become the first ever British athlete to medal in the sport of Taekwondo at an Olympic Games, added: "The Fighting Chance: Battle4Brazil programme is a fantastic way to bring new talent to our sport.
"We had great success as a team in London and it would be fantastic to see that grow and develop on the road to Rio."
GB Taekwondo hopes to add up to 10 recruits to expand their national academy from the current 16 fighters. British women are leading the way in the sport, with Jones' gold, Stevenson's 2011 world title and success for Bianca Walkden at the recent Croatian and Swiss Open championships proving the strength in the squad.
But GB Taekwondo Performance Director Gary Hall is confident Great Britain has much more taekwondo talent to offer.
"The new Fighting Chance: Battle4Brazil campaign should help us build on the successes we have had so far and reach wider audiences," he said.
"The success we achieved in London was incredible but we are not resting on our laurels, there is more talent out there to discover."
For more info on Fighting Chance: Battle4Brazil visit www.uksport.gov.uk/talent. The application process closes on January 14, 2013.
Sportsister
The Women's Sports Magazine
Select a sport
Find out how to get started, training plans and expert advice.