UK Sport: Gold Event Series unveiled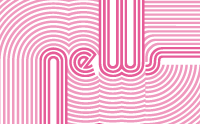 UK Sport and the Department of Culture Media and Sport have today unveiled the Gold Event Series, which will focus on attracting over 70 of the world's most prestigious sporting events to the UK, including 36 World and European Championships.
Working with the government's long-term sporting strategy to continue the momentum generated by London 2012, UK Sport has received £27 million in funding from the National Lottery, to create 'A Stage to Inspire', with the aim of attracting flagship international events to the UK.
Ten World and European Championships have already been secured for the UK in athletics, gymnastics, ttriathlon, hockey, rugby league, squash, disability swimming, canoe slalom and eventing, including the World Athletics Championships in 2017, to be staged in the Olympic Stadium.
Liz Nicholl, CEO of UK Sport, said: "In developing the Gold Event Series, UK Sport is building on the success of London 2012 and supporting the UK's on-going legacy goals.
"The continued hosting of world class events supports our athletes' performance ambitions, provides a unique platform to inspire participation, and allows sport to contribute towards the economic growth agenda."
The Gold Event Series will target events which support British athletes' preparation and qualification for the Rio 2016 Olympic and Paralympic Games. It will also generate approximately £287 million additional expenditure in host cities in the UK, with over 250,000 overseas visitors.
The Series will create high-profile opportunities to engage 2.5 million spectators with world class sport at venues across the UK, providing an on-going platform to inspire the British public towards participation.
You can see the first event of the Gold Event Series this weekend as the UCI Track Cycling World Cup takes place at the Sir Chris Hoy Velodrome in Glasgow (November 16-18). This will be the first major international event to take place in the Glasgow 2014 Commonwealth Games venue.
Bianca Fermi, Sportsister
The Women's Sports Magazine
Select a sport
Find out how to get started, training plans and expert advice.