Olympics: Windsurfing to retain it's Olympic place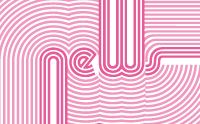 Windsurfing will retain it's place in the Olympic programme after the International Sailing Federation (ISAF) reversed a controversial decision to replace it with kiteboarding.The Royal Yachting association has welcomed the decision with RYA Racing Manager and Performance Director John Derbyshire saying:
"This is what the membership of the RYA asked for – we have a very strong youth pathway and some 10,000 windsurfing members of the RYA, so on their behalf we are delighted with the decision. We can now look forward to preparing for Rio 2016 with the clarity that this decision brings."
Both men's and women's windsurfing will be retained and the decision comes after a controversial vote in May at the mid year meeting of the ISAF Council where it was decided to drop windsurfing for kiteboarding following London 2012.
A majority vote of 51 to 40 decided to delete kiteboarding and re-instate windsurfing, which has been in the Olympics since Los Angeles in 1984 for men and for women since Barcelona in 1992.
The events for the Rio 2016 Olympic Sailing competition are now confirmed as:
Men's Board – RS:X
Women's Board – RS:X
Men's One Person Dinghy – Laser
Women's One Person Dinghy – Laser Radial
Men's 2nd One Person Dinghy – Finn
Men's Skiff – 49er
Women's Skiff – 49erFX
Men's Two Person Dinghy – 470
Women's Two Person Dinghy – 470
Mixed Two Person Multihull – Nacra 17
Beth Shine, Sportsister
The Women's Sports Magazine
Select a sport
Find out how to get started, training plans and expert advice.