London 2012 blog: Thank you to the National Lottery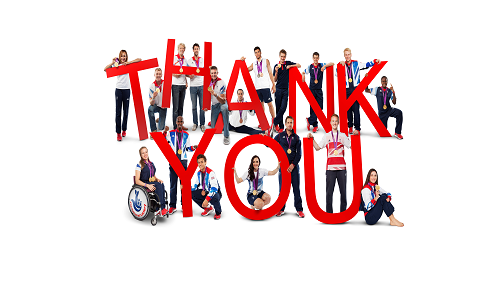 Members of Team GB and Paralympics GB have thanked the National Lottery, and its players, for their help in their medal success.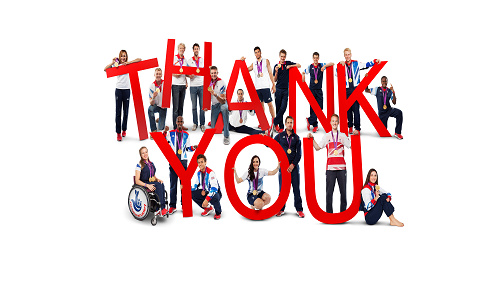 If you've ever played the National Lottery  then you can claim to have played your part in Britian's huge Olympic and Paralympic success.
Team GB's athletes have just had their best Games in 100 years, achieving the upper end of the medal target range set by UK Sport, with success in more sports than ever before. They amassed a total of 65 Olympic medals – 29 of which were gold – across 16 sports to claim a top three finish in the table. None of this would be possible without the funding provided by the National Lottery which provides invaluable financial support to enable athletes to gain access to the highest level coaching, training, facilities and equipment.
As anyone who plays sport regularly knows, it doesn't come cheap. Once you added up the fuel to get to training and competition venues, the price of kit and registration it's a costly pastime. If you're training day in day out, competing week in week out, sometimes flying to all corners of the globe at the highest level it soon becomes a hugely expensive way of life.
That's where the importance of lottery funding comes in. It enables our athletes, to focus on being just that, athletes. They don't have to worry about money issues and where their next pay check is coming from, but instead they can focus on how to improve their performance, how to go higher, faster, and be stronger. It enables them to become full-time athletes.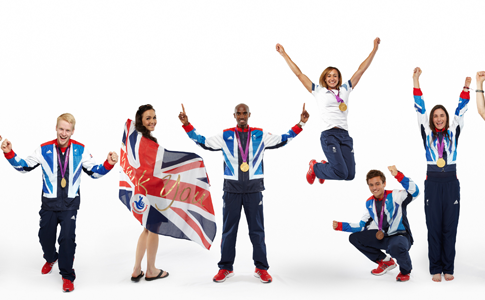 In the London cycle from 2009-2013 £266million was invested in UK sport, for the Rio cycle this increases further to £344 million. In such difficult economic times, such huge figures being spent on sport can be hard for some people to understand. But we must remember how much the Olympics and Paralympics gave us, the joy and the feel good factor it spread across the country as we cheered home our athletes.
It was thanks to Lottery funding that Team GB was able to make the now infamous 'marginal gains'. In Olympic and Paralympic sport it is these minute gains and margins which make the difference between fourth place and a bronze medal, the difference between gold and silver.
Hannah Cockroft won two gold medals at the London Paralympics in the T34 100 and 2oom wheelchair races. She thanked National Lottery players for making it possible:
"I've had the most amazing Paralympic Games and it is thanks to National Lottery players that I have had this much success, without my funding my journey would have been a lot harder. Not only have I been able to train full time but I have had access to world class equipment, like my expensive racing chairs."
Since the introduction of lottery funding in 1997  623 Olympic and Paralympic medals have been won by British athletes and 86% of athletes in London in team GB benefited from National Lottery funding, in business terms I'd say that's a pretty good return.
If the performances by our Olympians and Paralympians inspire people to take up sport, to get active and keep fit, to lead a healthier and more rewarding lifestle then surely £1 on a lottery ticket is money well spent.
Beth Shine, Sportsister
The Women's Sports Magazine
Select a sport
Find out how to get started, training plans and expert advice.