Mountain girl blog: Guts and goals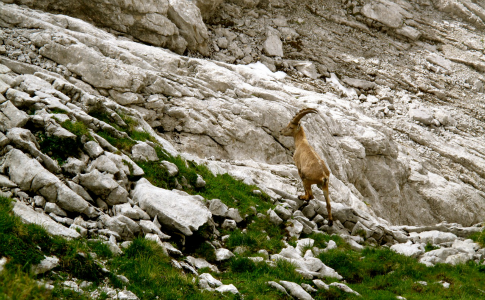 Since I first moved to the Alps 18 months ago, there has only been one mountain that I have wanted to stand on the top of.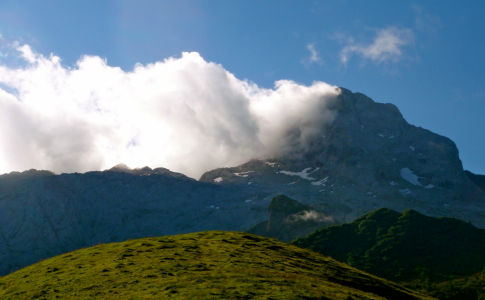 Unlike many others, my focus has not been on Mont Blanc or the Matterhorn, but on a mountain that sits in a quieter valley, far away from the peak obsessed, harness wearing hoards. In a skyline literally exploding with legendary peaks, Pointe Percée may not be the highest or most challenging mountain in the French Alps but she is no less special or spectacular.
Often known as the Matterhorn of the Aravis, Pointe Percée is the most beautiful and highest mountain in the Aravis range and at 2,752m is visible from miles around. When I first laid eyes on her from across the valley on a day out ski touring last winter, I knew immediately that I had to try to stand on top of this pointed peak and breathe in the panoramic Alpine views.
Over the past 18 months life has been a busy combination of work, travel, family and friends and somehow PP has never managed to make it to the top of the priority list. The most frustrating thing about this is that to climb her doesn't even require a large amount of planning or training. Of course it'll be an early start and a late finish if you try and do it all in a day, but it is totally do-able and certainly no big expedition; you just need a willing, experienced and motivated partner who is free when you are and a weather window.
Despite this, opportunities to go for it have been bizarrely scarce and whenever an attempt has looked possible, the weather has always seemed to decide otherwise. So the past 18 months have been spent looking up longingly at her from bike rides, hikes and ski tours in the local area, waiting and hoping and hoping and waiting for the stars to align to render an attempt…
At long last, two weeks ago it finally happened. No restrictions in the form of childcare, the weather looked good, we'd decided on our route, bought our energy bars and made our sandwiches. We were going for it. Our journey to the trailhead was somewhat slower than expected due to a traffic jam of cows, but with a few slaps here and there we made it through and left the car at 8.30am.
It was a bright, fresh morning and everywhere the skies were clear – everywhere that was except for Pointe Percée which was shrouded in mist. Despite this we were not overly concerned – it was still early and with a walk in to the base of the route of at least 2 hours, there was more than enough time for this to burn off and for an indigo blue canvas to appear as the backdrop to our vertical adventure.
As is very often the case in the mountains and in life, what we should expect is the unexpected and as it turned out, the higher we ascended, the thicker the mist actually became. This stuff was going nowhere fast. When we finally found the start of the first pitch, visibility was down to about 3 foot, the wind had seriously picked up and the mist was swirling around our heads like a helter skelter and it was cold, really cold.
Hmm… this was not the plan and as a result, this was now decision time – set off into the mist and we would be committed, decide to come back another day, and we would be equally committed. Either way this was a watershed moment and time to focus entirely on the separation of ego and ambition from reality and responsibility.
And so it was over cheese and hummus sandwiches that we decided to back off and try again another day. This was not the first time that I have made a decision to turn away from something but in the past decisions such as these have been relatively easier to make as they have been about avoiding potential death. Deciding not to ski a slope that looks extremely avalanche prone or abandoning an attempt on an isolated Himalayan peak in rapidly deteriorating weather conditions may not be a comfortable decisions to make but they are clear.
This time we were turning away from a challenge and our decision to do so was purely based on gut feelings. It was not about whether or not we could do it as the route was well within both our climbing abilities, and it was certainly not about being scared or weak in the face of rubbish weather – I am Scottish after all! It was not even about making the 'right' decision, but rather more about making a balanced one based on the information available to us right in front of our noses at that moment. And listening to our instinct, gut and that little voice inside telling you what you need to know even though you may not want to hear it.
We started our descent and within 30 minutes the cloud had cleared, the sun was out and PP was exposed in all her glory, silhouetted majestically against the bright blue sky. We walked back down to the refuge and spent the next hour sitting in the sun, picking out climbers on the route, and tucking into Tarte aux Myrtilles.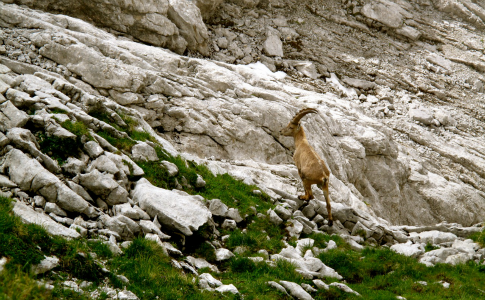 At the time, it seemed as if we had made the wrong decision and we agonised about why we had done so all the way back to the car, turning round every five minutes to see if the mist had come back in, looking for evidence to justify what our guts had told us but there was to be no 'I knew it, told you so' moment. And then the message came through – the Mt Maudit avalanche had happened that morning wreaking devastation onto the mountain and into the worlds of those caught in it's path.
Perspective flooded our beings.
About Sophie's blog
Mountain Girl is passionate about the vertical wilderness, backcountry skiing, mountaineering, hiking, trail running, biking, and rock climbing. Oh and Prosecco - she really likes Prosecco.
Select a sport
Find out how to get started, training plans and expert advice.