Date
Date(s) - 11 Aug 2012 until 18 Aug 2012

Location
Solent Waters
Categories
The Aberdeen Asset Management Cowes Week is the largest sailing regatta of its kind in the world and is one of the UK's longest running and most successful sporting events.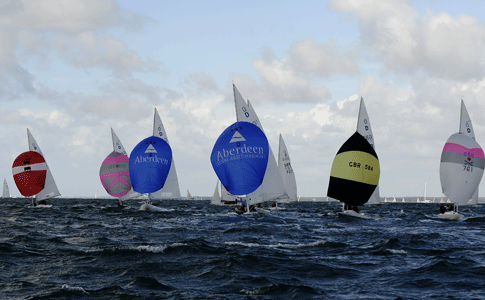 Over the week it now stages up to 40 daily races for around 1,000 boats!
The event really does offer a great mix of competitive sailing and social activities. The 8,500 competitors range from Olympic and world class professionals to weekend amateur sailors and in excess of 100,000 spectators come to watch the sailing, indulge in the parties and enjoy the live entertainment.
With a lively social programme with excellent shore-side facilities for both sailors and visitors, (there are plenty of pubs, bars, restaurants and cafes to choose from!) there is such a unique atmosphere that really makes this a one-of-a-kind event not to miss!
More info: www.aamcowesweek.co.uk