Sisters in the saddle
SISTERS IN
THE SADDLE BLOG
If you fancy combining a weekend of bike riding with a whole load of festival fun, including pedal-powered a disco, live music and a stunning campsite location then the new Early Riser Festival could be for you.
The Early Riser will take place August 3- 4 in the stunning location of Avon Tyrrell, in the New Forest National Park, the perfect setting for a family-friendly festival. There will be first-class campsite facilities and activities for all ages, including zorbing, a climbing wall and a zipwire across the lake.
There's something for every kind of cyclist; roadies can join in on one of three routes on The Early Riser Cyclosportive and mountain bikers can compete in the Torq Short Track MTB Competition. Plus Shoretrax will be setting up some of its mountain bike tracks in the surrounding woods for mountain bikers to have a play.
If you're new to cycling and want a bit of tuition, Bikeability will be on hand to help. Or for those who want a real cycling challenge, Voodoo Unicycles will be there to teach festival-goers how to unicycle. In fact, any bike you can name will be there, from Rickshaws to tandems to cargo bikes all readily available to have a bit of fun on.
Music will be provided  by Brit-Pop legends Dodgy and special guests, Sadie and the Hotheads, fronted by Elizabeth McGovern. Big Boy Bloater – the man dubbed by Jools Holland as 'one of the greatest blues men of our time' and many more top acts will also take to the stages.
And If you want to see how much pedal power it takes to keep a disco going you can saddle up and pedal your way through the night at the pedal-powered Disco-in-the-Woods, complete with a laser and light display and DJ turntables. The same goes for the pedal-powered cinema. And if your mobile phone battery runs out – a common festival conundrum – jump on a bike and re-charge it.
In addition to watching music and getting out cycling, the Animal Bike Tour will be showcasing the astonishing skills of control and balance from World Champion trail rider, Martyn Ashton, and jump rider, Blake Samson. There will also be a host of talks and seminars from celebrated members of the cycling and expedition communities, including award-winning adventurer and author, Jason Lewis – the man who pedaled around the world.
All-in-all It is the perfect summer weekend for outdoorsy types, with a range of activities for adults and children of all ages.
Fancy winning a 4-ticket bundle? Head over to our competition here.
More info: www.earlyriserfestival.co.uk
It's great to hear that Stilettos On Wheels are returning this year with another two races in Sheffield and Brighton, after all what could be more fun than mountain biking with a bunch of other enthusiastic women?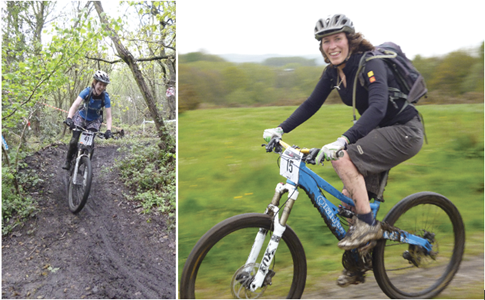 The race in Sheffield Rother Valley Country Park is first up, taking place on the 18th of May with the Brighton event in Stanmer Park following on the 31st of May.
Both races offer different categories for competitors to choose from including 'Solo 2 hours' £25, 'Solo 4 hours' £30 and 'Pairs 4 hours' £40. This allows the opportunity for all women to compete regardless of ability.
Not only is the event fun to do but they also have amazing prizes lined up from their sponsors, as well as some fab Stilettos on heels gear too – this year the the colour has changed from pink to purple (A good change in our opinion).
You can also help encourage your friends to participate with you by purchasing gift vouchers online, sounds like a great idea to us!
More info: stilettosonwheels
Gosh, there is so much fabulous cycling stuff around these days that it's a job keeping track of it all. So obviously we will keep this blog updated with the best, but you might like to follow our Pinterest board Bike Love via Sportsister too.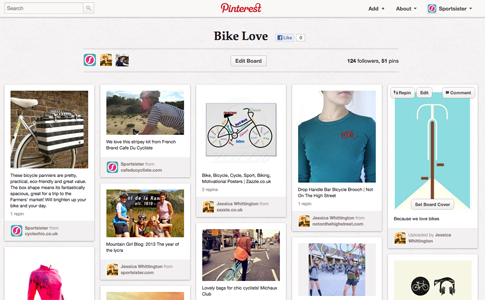 The beauty of Pinterest is that we can share lots of fun snippets that maybe are not worthy of a full blog post, and you get to see a whole Pinboard of Bike Loveliness in one glance! Plus we can share the Love with all the other cycling fans in the Pinterest world too.
Sportsister has other boards too: #womeninsport, Sportsister Loves, healthy eating, Run,run,run, Sporty travel  and Inspiration and motivation. So what's stopping you? Get on over to pinterest.com/sportsister/ and get check us out now!
Have a watch of this new video that has just been released by the London Cycling Campaign to highlight their campaign to improve safety on the roads for cyclists.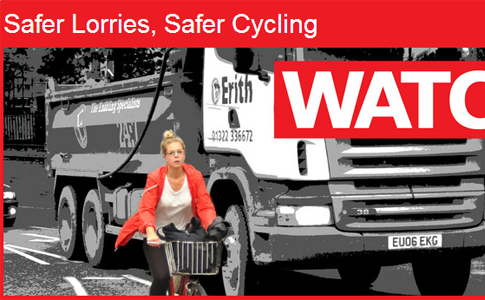 It follows the first two councils signing up to their pledge to only use the best-equipped lorries and best-trained drivers to help stop cyclists being killed on our streets.
Written and directed by award-winning photographer and filmmaker, Klaus Thymann and featuring music by Hot Chip's Alexis Taylor, the video is a call to arms for cyclists to back their Safer Lorries, Safer Cycling campaign.
It's a striking video that makes the alarming statistic that 50% of cycling deaths involve lorries, yet lorries are only 5 % of traffic, really stick in your mind.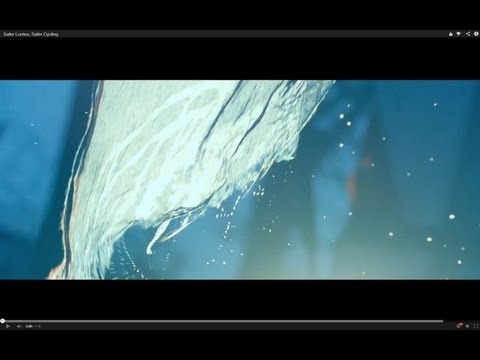 It seems there is no end in sight to the huge surge in popularity of cycling. Evans Cycles have reported that their Ride It! sportive series have seen a threefold increase in the number of cyclists signing up to their events compared to the previous year. Can we be hopeful that London 2012 will provide a lasting legacy after all?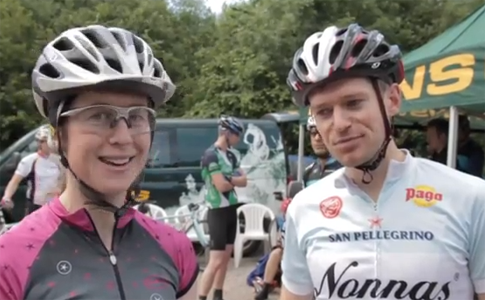 Dean Stacey, Evans Cycles In-House event organiser certainly seems to think so,
"You only have to look at the number of cyclists out on the roads these days to realise how many people have been inspired by the success of British athletes in 2012. I am sure many of those who have taken up cycling, or gone back to it after a long break, are also now booking up our rides."
To those in the know though, cycling has been on the up for several years, but it seems London 2012 may have just tipped it into boom time. And with more events and opportunities available to ride there has never been a better time to get out on your bike.
So if like us you fancy doing more on your bike this year then take a look at the Ride It series – events are held by Evans Cycles twice monthly with a mountain bike ride on the Saturday and a sportive on the Sunday. Event routes vary from 15 to 90 miles and entry is around £15, though they are free for children and adults taking the shorter routes pay only £5. Entry includes electronic timing, fully stocked feed stations, way-marking, broom wagons (picks you up and takes you to the finish), free High5 goodies and extra freebies for early bird entry.
Alongside the bi-weekly rides, Ride It! also hosts two flagship challenge rides. The 115mile King of the Downs event in June takes riders through Surrey, Sussex and Kent, and the King of the Pennines explores 99 miles of Yorkshire countryside in September.
Now – go get on your bike! www.evanscycles.com/ride-it
It seems as if all our heroes from the London Games are teaming up with big companies to help continue the lasting legacy, and one of those ways is encouraging us normal folk to get out there and keep active! Hovis (yes the bread) and Victoria Pendleton have teamed up to inspire us to keep cycling…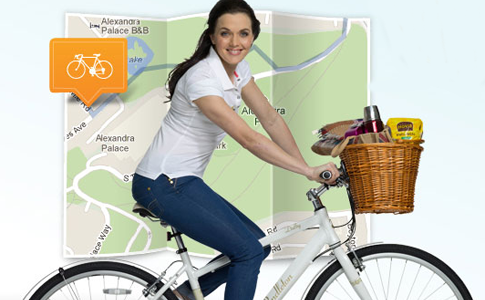 They've recently introduced Hovis Cycle Maps, a smartphone-friendly website, which includes 16 different cycle routes (some of the most popular) around the UK. They seem to be graded as 'Scenic', 'Relaxing' or if you're adventurous 'Challenging'!
Once you've decided on which area of the UK and which type of cycle route, it then gives you a detailed map of the route (obviously) and some useful info on places to stop and visit along the route. Plus, distance, level of fitness required and calories burned.
Also on the website are tips from the Olympic Gold Medallist herself (things like safe cycling), and as it is Hovis, some yummy recipes using Hovis wholemeal bread.
The website seems pretty easy to use and informative, and as a fair-weather cyclist myself, it's quite nice to find routes which are pleasant for a leisurely weekend meander. I'll be trying the Wandle Trail this weekend!
Click here for more info.
Perhaps you're like me, but I always feel like I deserve a bit of a reward after cycling into work. Usually it's just a tap on my own back, but now, we can get actual rewards for our 'keeping fit/saving the planet' endeavours!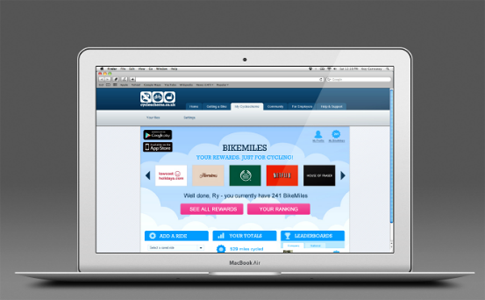 Cylcescheme have introduced the UK's first national rewards network for cyclists. Quite simply, we log our daily rides in a GPS-enabled mobile app, et voila we are able to track our personal stats, compete with our colleagues, and earn rewards from retailers, like M&S, Costa, The Body Shop. And the rewards are not just cycle related – there are non-cycling goodies too!
So like air miles, we can actually turn our sometimes dreary bike commutes to work, into added incentive! It's a great way to keep fit, save money, and now it comes with perks too! I would be very happy with a 'free' coffee after my ride into work, or some new pretty-smelling body wash.
To get started with logging your rides and racking up the miles, go to www.cyclscheme.co.uk/bikemiles.
But what happens when it rains?
Nothing, apparently.  Due to the 'secret concoction' with which its treated.
The bicycle was created by Israeli designer Izhar Gafni in his garden shed. It contains no metal parts at all and, once mass production has begun each bicycle should retail for about £12!
There are many things that are great about this bike.  Its recyclable, it has a strong ethical values rooted in its production and it looks pretty incredible. But, for me, the biggest and best thing about Izhar's creation is its accessibility.  At that price this design has the potential to makes bicycles available where it simply wasn't possible before and that, in my eyes is what makes it absolutely blooming brilliant.
Hands up who hates the dark mornings and shorter days? As I thought, hands go up all round. But don't let the onset of winter put your bike into hibernation.
If you are anything like me then a new little piece of kit is enough of a boost to head out into the dark day. And this week's new toy is this rather snazzy set of lights from bike brand Knog.
Called the Blinder, these lights are waterproof, compact and USB rechargeable. Yes that's right, no more flat batteries, just stick it in your laptop and let it charge away.
Thanks to the four super bright LEDs you can be spotted up to a whopping 800m away, and if you use the lights in their eco flash mode you will have up to 50 hours of ride time from one charge. They look pretty flash too (pun intended) thanks to the anodised aluminium face and molded silicone strap.
Priced at £34.99 for a set of front and rear lights, the Blinder will see me through the winter no problem.
You can buy them here at Wiggle Online Cycle Shop
Last weekend Danielle and Louise, the co-founders of Sportsister, completed a coast to coast cycle challenge, raising money for the NSPCC along the way.
The 180 mile route started on Walney island in Cumbria, and made its way across the Lake District, the Yorkshire Dales and the North Yorkshire Moors before finishing in the seaside town of Whitby.
Anyone who knows that part of the world will know just how hilly it is, and this certainly added to the challenge side of things. But with 12 riders, and a much needed support crew, there was plenty of laughter to power everyone up the climbs.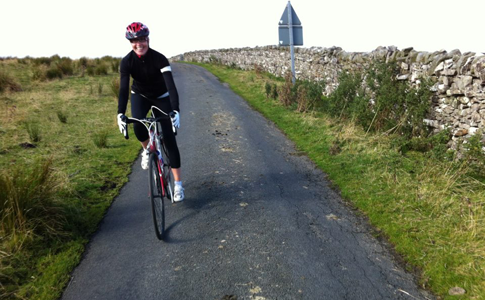 It's a stunning route and one I'd highly recommend to anyone looking to complete a cycle challenge. It took us three days, there were eight punctures and one broken derailleur, but dramas aside this is a brilliant challenge and thanks to Sustrans and there excellent blue signs we managed to navigate our way from one side of the country to the other with barely a wrong turn along the way. Add it to your cycling bucket list!
Here are some photos from the ride…