Velovixen launches summer #CycleHappy campaign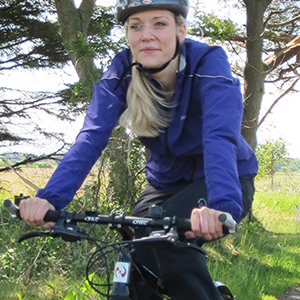 To celebrate the bicycle's 200th birthday in June, VeloVixen is this week launching a summer campaign to extol the simple virtues of cycling and the joys it brings.
It will dominate VeloVixen's popular Twitter and Facebook channels over coming weeks under the hashtag #CycleHappy.
The campaign aims to blend engaging blogs, video and quotations, showcasing the varying routes to – and versions of – happiness through riding a bike. It will include a cycling holiday prize draw expected to launch during July.
Cycle Happy was inspired by the Scandinavian concept of sykkelglede – a cycling evolution of the 2016 über-trend for hygge. Hygge has been described as 'cosiness and comfortable conviviality that engenders a feeling of contentment or well-being'.
Speaking about the campaign, co-founder Liz Bingham said: "We're all acutely aware of the feeling of shock and grief around the country after the events of recent weeks. We're hoping that Cycle Happy will help remind people of the simple positives in life like cycling that we think can help put a smile back on people's faces."
The campaign is expected to last until early August and VeloVixen are encouraging as much input from their followers and cycling lovers as possible. The homepage can be found at: velovixen.com/cycle-happy
Sportsister
The Women's Sports Magazine
Save
Select a sport
Find out how to get started, training plans and expert advice.