Interview: Rio bronze medallist, gymnast Amy Tinkler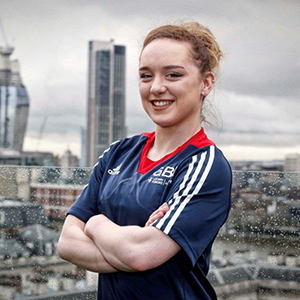 Sportsister caught up with Amy Tinkler to discuss her aims for the FIG (International Gymnastics Federation) iPro Sport World Cup of Gymnastics, her inspiration and the British Gymnastics' partnership with renowned sports promoter Barry Hearn.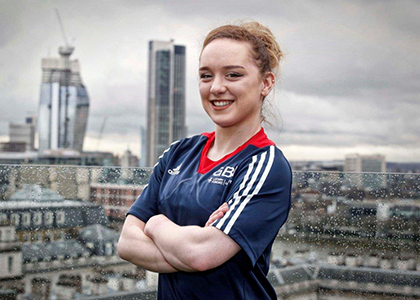 Calm and composed, Tinkler is evidently focussed and determined to perform well in all competitions, including the iPro World Cup of Gymnastics. But, despite her incredible display in Rio, she refuses to get carried away or rest on her laurels and is taking it step by step to reach her goals.
"Obviously Tokyo's a massive target for all of us so I guess just working hard in the gym and seeing how things go really."
Tinkler, who has been representing Britain internationally since she was 11, has credited the home Games as the biggest turning point in her career in fuelling her desire to replicate the achievements of her fellow Brits.
"I think London Olympics was a big thing for me. That was sort of the first time I really took an interest in watching the Olympic gymnastics.
Then obviously seeing Beth getting the bronze, Max and Louis getting medals as well – that sort of inspired me and that was the point where I thought I want to be up there, I want to be on that stage."
Tinkler put in a stylish, precise and powerful floor performance at Rio 2016 to secure bronze on floor in her debut Games – the first British woman to achieve such a feat.
The 17-year-old, who has now moved to Basildon and South Essex Gymnastics Club from her native north east, was Team GB's youngest Olympian in summer. Although it's been six months since her medal-winning exploits, Tinkler has admitted that it won't completely sink in until she calls time on competing.
"I still don't think I'll fully understand until I've retired from gym and look back at my career and think 'I actually did get an Olympic medal'.
The hype afterwards was absolutely incredible – it was so good."
And the Durham-born gymnast can't wait to see the impact that British Gymnastics' partnership with Barry Hearn will have on the sport. The promoter has enjoyed previous successes in turning niche sports, including snooker and darts, into thriving cultures, capturing the attention of both the general public and TV broadcasters.
Gymnastics has grown exponentially thanks to Team GB's achievements at both London 2012 and Rio 2012 and has the momentum to continue on an upward spiral with the iPro World Cup of Gymnastics.
Team GB secured a record-breaking medal haul in gymnastics and trampolining at the Rio Olympics and yet it remains one of the most underserved sports in the mainstream media.
And Tinkler acknowledges that despite the daring, spectacular and unpredictable nature of routines, gymnasts are sometimes underrated.
She said: "To get to where we are, we all have to work hard – obviously it doesn't come easy.The amount of hours we put in in the gym – I mean I train 35 hours a week. It's like a full time job really."
Outside of the gym, Tinkler admits she enjoys her own company, just chilling and watching television. When asked for a fun fact fans may not know about her or a party trick she pulls out to impress, Tinkler proves exactly how down to earth and modest she is.
"I'm just pretty good at gym – that's about it really!"
2014 Junior European floor and team silvers, 2015 British all-around and floor golds, 2015 World Championships team bronze and 2016 Olympic Games individual floor bronze – to name just a few of her career highlights to date – demonstrate just how good she is.
And at just 17, this is certainly only the beginning…
Katherine Ratcliffe, Sportsister
The Women's Sports Magazine
London staged the first ever World Cup of Gymnastics in 1975 and will play host again on Saturday 8th April, when the competition comes to The O2.
The iPro World Cup of Gymnastics will be broadcast exclusively on Sky Sports Mix, which is available to all Sky customers.
Select a sport
Find out how to get started, training plans and expert advice.