Climbing: Are you the face of This Girl Can Climb?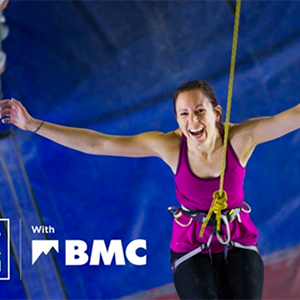 This Girl Can is back on our screens and billboards with a 4 week campaign launched at the end of January 2017. The BMC is holding a photo-shoot to find some new faces for the This Girl Can Climb campaign.
The This Girl Can Climb photo-shoot will take place at Manchester Climbing Centre, on Sunday 26 February from 12 – 3.30pm. The images will be used on BMC website, social media, and posters and shared with partners to promote This Girl Can climbing opportunities.
To ensure the BMC fully represents all women they're looking a diverse group of around 12 women to join the photo-shoot. You can come along as an individual climber, or with your climbing partner. If selected your admission to the climbing centre will be paid for.
If you think you could be one of the faces of the This Girl Can Climb campaign please complete the expression of interest form and send it along with a photo of yourself climbing indoors, or outdoors to Joanna@thebmc.co.uk by Thursday 16 February.
Your place will be confirmed by Monday 20 February.
Full details here: www.thebmc.co.uk
Sportsister
The Women's Sports Magazine
Save
Select a sport
Find out how to get started, training plans and expert advice.