Red Paddle Co search for everyday models – find out how to apply!
Stand up paddle board brand, Red Paddle Co are looking for everyday models to feature in their next photoshoot in May, at a top secret, sunny destination somewhere in the world. All are encouraged to apply and no experience is necessary!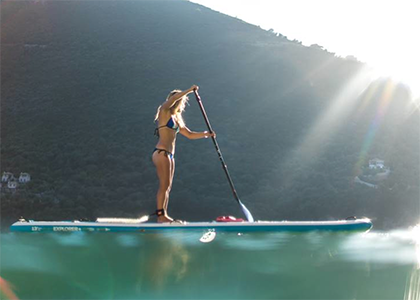 Red produce inflatable stand up paddle boards and are available in 58 countries worldwide – you can paddle on them, surf on them, practise yoga on them; all sorts!
Want to know more about paddleboarding? Check out these articles:
Blog: My stand up paddle board adventure around Anglesey

Adventure: Lizzie Carr completes World first 400mile paddle board
Sportsister tries Stand Up Paddling
So, if you fancy getting involved, then email team@redpaddleco.com with some information about yourself, attach a picture and you're all set. Easy Peasy!
The deadline is: Feb 16th 2017
Sportsister
The Women's Sports Magazine
Photo credit: Globalshots
Save
Save
Save
Save
Select a sport
Find out how to get started, training plans and expert advice.