Nominations open for annual #BeAGameChanger Awards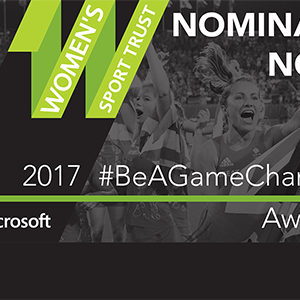 Today sees the launch of Women's Sport Trust's 2017 #BeAGameChanger Awards, with nominations open from February 1- 15, 2017.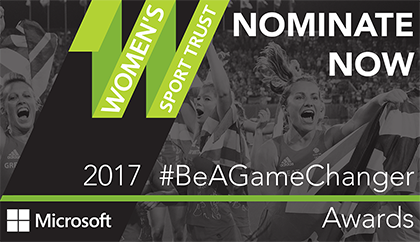 The #BeAGameChanger Awards demonstrate the power of women's sport to accelerate gender equality both in, and beyond, sport. Now in their third year, the Awards highlight the stories and examples of sporting role models, leaders, journalists, broadcasters and businesses that drive real change for women's sport. Together they make a powerful case for the sustained investment and coverage needed to achieve gender parity.
The Women's Sport Trust #BeAGameChanger Awards will take place in London on May 11th 2017 before an audience including elite athletes, journalists, businesspeople, politicians, sports leaders, grassroots influencers and young people involved in sport.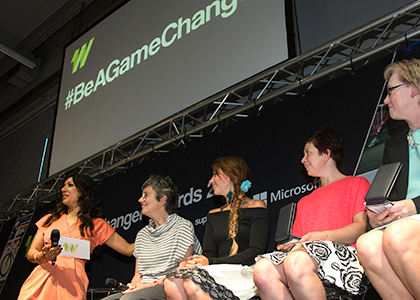 Previous winners of prestigious #BeAGameChanger's Awards have included the likes of Nicola Adams MBE, Baroness Tanni Grey-Thompson and Clare Balding, along with organisations such as BBC Sport, parkrun UK and British Rowing and individuals and groups making an impact in the community.
The categories are:

Sporting Role Model – Individual
Sporting Role Model – Team
Ambassador of Women's Sport
Sponsor Partnership of the Year
National Governing Body of the Year
Inspiring Initiative – National
Inspiring Initiative – Local/Grassroots
Photographer / Filmmaker of the Year
Imagery of the Year
Media Initiative of the Year
Media Individual of the Year
Find out more and nominate here
Sportsister
The Women's Sports Magazine
Save
Select a sport
Find out how to get started, training plans and expert advice.