Tried and tested: KEEN APhlex Waterproof Boots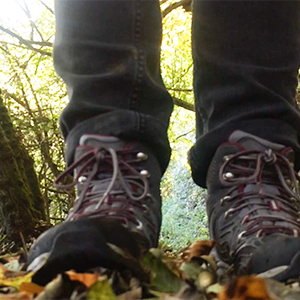 My experience with walking boots has been very mixed, as a daily trainer wearer I have always struggled with the solid and often stiff construction of walking boots, but these Keen APhlex have won me over – flexible, comfortable and warm – these are now now my boots of choice!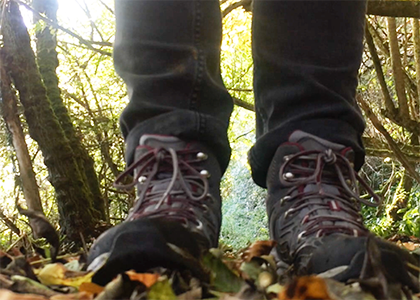 About 5 years ago I suffered massive blisters on both my heels after a short hike in a pair of new walking boots. It was the first day of a two week holiday and the blisters didn't heal till I returned home. I ended up wearing my running shoes and have done so ever since. Now, I know the traditionalists will say I should have worn them in for several weeks before hand, but really? In this day and age?
I love the flexibility of the running shoe sole (I am definitely in the minimal sole category) and struggle to wear anything stiffer. I even get cramp-like sensations if my feet aren't allowed freedom, however the reality is that trainers, don't really cut it for all conditions. So, when I was offered these Keen boots to test, I thought it was time to try again.
The Test
First things first – these boots look so much better in real-life than on the website which is a great start. Secondly – the sole is super flexible, despite it looking chunky and stiff. Thirdly – no blisters or discomfort at all means they got top marks.
I tested these in various conditions and weather; in the woods, on the beach, in the hills and camping in October. For me, they worked really well in all conditions, but I would say the most significant technical features are, the great grip and the waterproofing, which was superb.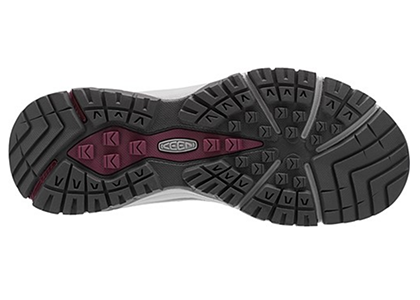 Above you can see the multi direction lug pattern, this is designed for better grip, but also helps make them flexible and responsive.
The heel and toe are reinforced for protection, but again this does not hinder movement or make them feel heavy. In fact the boots generally feel light, both on your feet and off.
Pros
– Flexible and comfortable
– Waterproof, even on the beach
– Lightweight yet sturdy
– Great grip
Cons
– My only slight gripe was a bit of chaffing around the ankle, but this was soon resolved witha bit of fiddling with the lacing and a change of socks.
Score: 5/5
Details
KEEN Women's APhlex Waterproof Boot
Sizes: 4-8.5
Price: £119.99
More info and buy: www.keenfootwear.com

Danielle Sellwood, Sportsister
The Women's Sports Magazine
Save
Save
Save
Save
Select a sport
Find out how to get started, training plans and expert advice.