Women's sports news round-up – November 7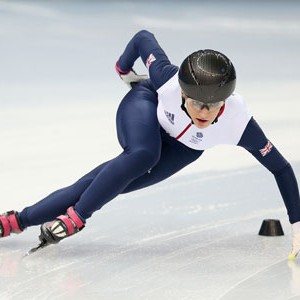 This week the track cycling world cup in Glasgow dominates the news; with many of the big names missing it was a chance for some of the lesser known names to shine, and shine they did winning three gold medals. Elsewhere Elise Christie took gold at the speedskating World Cup in Calgary, whilst it was bad news for the Ice Hockey team who were chasing an historic Olympic qualification place as they went down 3-1 to Kazakhstan.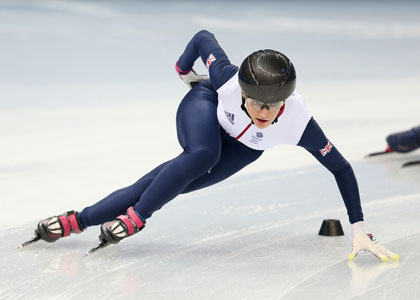 Speed skating: Elise Christie wins gold at first World Cup of the season
Great Britain's Elise Christie won gold in the 500m at the speed skating World Cup in Calgary, Canada. Christie, 26, clocked a time of 42.565 seconds to finish ahead of Canadian Jamie Macdonald and Netherlands skater Yara van Kerkhof. Full story via the BBC
Football: Yeovil secure FA Women's Super League 2 title
Yeovil Town skipper Ellie Curson admitted a record Huish Park crowd had spurred them on to a dream 3-0 victory over Sheffield that saw them claim the FA Women's Super League 2 title. Read more via FA WSL
Cycling: Three gold medals for Great Britain's women at Glasgow World Cup
With many of the big names missing at this weekends Track Cycling World Cup in Glasgow it was up to some of the less well-known riders to fly the flag for Great Britain.
Emily Kay won gold in the omnium on the last evening of the event by showing her tactical nous and consistency by picking up big-point scores across all four races.
Katie Archibald and Manon Lloyd produced a breath-taking comeback to take gold for Great Britain Cycling Team in the women's Madison at the Tissot UCI Track Cycling World Cup in Glasgow. Olympic champion Archibald and Lloyd fought back from an early crash to win three successive sprints to set up a thrilling finale.
For the team pursuit, a new quartet with an average age of 19,consisting of Emily Kay, Emily Nelson, Ellie Dickinson and Manon Lloyd finished almost two seconds clear of the Italian team to take gold.
Ice hockey: GB women's 2018 qualification hopes ended by Kazakhstan
Great Britain's women lost 3-1 to Kazakhstan to end their hopes of qualifying for the Winter Olympics for the first time. GB needed to win by two goals to advance to the next stage of qualifying for the 2018 Pyeongchang Games.
"We played against two teams ranked higher than us in the world and ran them both close," coach Cheryl Smith said. "We have a very young side and their time will come in the future." Full story via the BBC
Para-badminton: England win 18 medals at European Championships
England's para-badminton team dominated at the European Championships by winning 18 medals in the Netherlands. Stand-out for the women was Rachel Choong who claimed women's SS6 singles gold. There were another three golds in mixed events as well as three silvers and eight bronzes. Full story via the BBC
Sportsister
The Women's Sports Magazine
Save
Save
Save
Select a sport
Find out how to get started, training plans and expert advice.