Event: Lululemon SWEATLIFE festival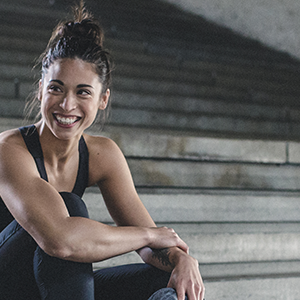 SWEATLIFE will take place at East London's Tobacco Dock on Saturday July 30th, with yoga and fitness classes, led by the very best teachers from across the globe.
Expect yoga from lululemon's global ambassadors Chris Chavez and Gloria Latham, plus workshops and classes from the brand's UK store ambassadors. The festival will house some of London's favourite studios — including Core Collective, Frame, F45, KOBOX, Xtend Barre, Barry's Bootcamp and Psycle.
For the blazers of the road, track and trail there will be a dedicated run hub led by lululemon Covent Garden ambassador Vince Ciolino.
SWEATLIFE isn't just about the body, there will also be a whole host of workshops dedicated to mindful development, with Vision & Goals setting led by lululemon, Soul Tonic from Jody Shield, The School of Life and Higher Selfie all leading inspirational workshops to nurture and develop the head and heart.
After sweating up an appetite, festival goers can indulge in a whole space dedicated to amazing street food from an array of vendors, coffee from Grind and juices from Press, not to mention a whole area dedicated to premium protein brand, Neat Nutrition. There will also be a curated SWEATLIFE market, with skincare from Pai, chocolate from Well + Happy, wet shaves for the guys, a festival braid bar and massage. Anyone looking to get their hands on some of the latest festival kit will also be able to shop to their heart's content in the pop-up lululemon store.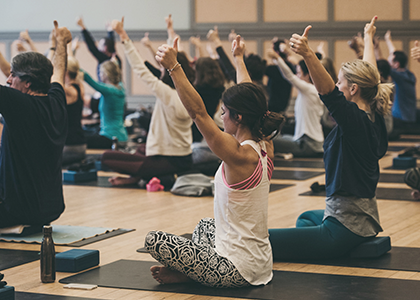 The fun doesn't end when the sun goes down though, as this lot will just be getting started! The evening will kick off with a mass yoga rave led by lululemon's global ambassador Gloria Latham, the perfect energiser to lead the way into a high voltage dance party led by legendary DJ Grandmaster Flash. No one can say that the fitness community doesn't know how to party, because this knees up goes on till midnight —  so prepare to let your hair down, dance till you sweat and still catch the last tube home.
SWEATLIFE from lululemon, a one-day festival dedicated to sweat, development, relationships and fun!
WHEN: Saturday July 30th 2016
WHERE: Tobacco Dock, Wapping Lane, London E1W 2SF
TICKETS: £20 per head, available to buy via www.thesweatlife.co.uk
TIMINGS: Doors open at 9am, classes & workshops start 10am. Classes, coffee, juice, food, entertainment and the marketplace will available all day long. A final yoga class with global ambassador Gloria Latham will bring the athletic endeavours to an end and kick off the dance party with music from local DJ's and headlined by Grand Master Flash. The event will close by midnight.
Sportsister
The Women's Sports Magazine
Save
Save
Save
Select a sport
Find out how to get started, training plans and expert advice.