Weekly Women's Sports News – April 4
This week saw England reach the semi-finals of the World T20 cricket, cyclist Lizzie Armitstead win the Tour of Flanders, golfer Charley Hull achieved her best major result with joint second at golfs' ANA Inspiration and Penny Coomes and Nick Buckland finisedh a career highest of 7th at the World Figure skating championships.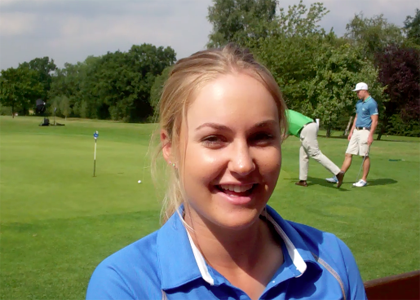 Women's World T20: England Women crumble to semi-final defeat
England Women crumbled to an agonising five-run defeat in the semi-final, in Delhi. Tammy Beaumont (32) and Charlotte Edwards (31) put on 67 for the first wicket to give England – runners up to Australia in 2012 and 2014 – the ideal start to overhauling a total of 132-6, which featured Meg Lanning's second fifty of the tournament.
But – with no side having successfully chased more than 124 in the tournament – Edwards' side lost six wickets for 28 runs before coming up short on 127-7, after failing to score the required 13 off the final over. Full story via SkySports
Cycling: Lizzie Armitstead edges out Emma Johansson in Women's Tour of Flanders
Lizzie Armitstead continued her dominant start to the season with victory in the women's Tour of Flanders on Sunday. The world champion from Otley beat Emma Johansson of Sweden by less than half a wheel's length after a nervous sprint finish in eastern Belgium, making no move to celebrate until the result was confirmed as it was so tight. Full story via The Guardian
Figure Skating Worlds: Penny Coomes and Nick Buckland finish seventh
Great Britain's Penny Coomes and Nick Buckland claimed a career-best seventh at the World Figure Skating Championships in Boston. The ice dance duo, now based in Novi, Michigan, scored 173.17 to eclipse their ninth-place finish in 2014. Full story via at the BBC
Golf: Charley Hull second at the ANA Inspiration
England's Charley Hull achieved her best major result with joint second at the ANA Inspiration as New Zealand's Lydia Ko became the youngest player to win two LPGA major championships.
Hull, 20, was two shots off the lead going into Sunday's final round, but 18-year-old Ko finished one stroke ahead on 12 under par to add the title to last year's Evian Championship. Full story via the BBC
Get Inspired: New guide-runner database launched
A new national guide-runner database has been launched to encourage more people with a visual impairment to run. The initiative by England Athletics and British Blind Sport comes after a Sport England survey in December showed 11.8% of adults with a visual impairment take part in sport once a week.
There are currently 112 guide runners on the database, but still several parts of the country not being covered. The aim is to train more guide runners across England over the next year. Full story via the BBC
Danielle Sellwood, Sportsister
The Women's Sports Magazine
Select a sport
Find out how to get started, training plans and expert advice.