The new Sportsister Digimag is out now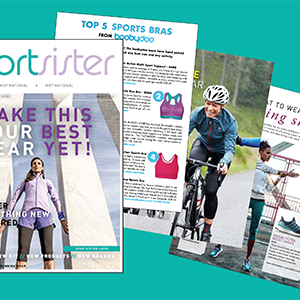 Click here to read our first digimag of 2016 – get inspired – it's jam-packed with events to do and watch as well as kit, nutrition and news!
It's Olympic year and there are loads of great events in the UK to head along to and support during the build-up. To help you, we've put together a guide to the main events this year.
If you're keen to take up a new challenge yourself then check out our listings for running, open water swimming, triathlon and cycling, plus we have some longer challenge events to consider and some great ideas to inspire you into action.
On top of that there are kit ideas, nutrition information and some great advice from the experts.
Don't forget you can download too and read later when you are offline – just click the download button in the top right hand corner.
CLICK HERE TO GO TO THE MAGAZINE
Enjoy and have a brilliant 2016!
Select a sport
Find out how to get started, training plans and expert advice.