Class test: The Cut at Equinox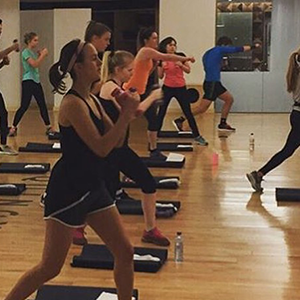 Think fierce, think strong, think fit and you've got brand new class, The Cut. Introduced in the London branch of Equinox and instructed by fitness expert Christa DiPaolo, it's certainly a cut above the rest.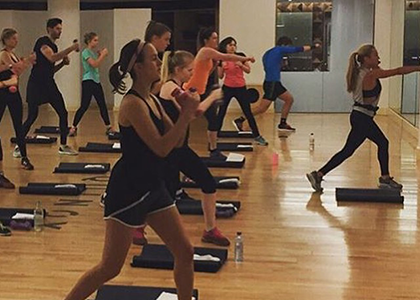 One look at Christa and you can guess the type of class this is going to be – she is tiny but incredibly toned and introduces The Cut by stating that calories will be incinerated (never mind burned) as you work to tone up, with some added cardio and pumping tunes along the way.
You use a minimal amount of equipment – a mat and two weights (you can chose 1kg or 1.5kg), but be warned: although this might sound light, you will certainly feel the burn in your arms after 15 minutes of non-stop sparring.
The class begins with a concise introduction to the different types of punches; you have the jab (your regular punch), hook (a swing either side that goes parallel to your body), upper-cut (as if going into somebody's chin), body-shot (aiming for the ribs) and a bob to duck quickly out of the way of incoming punches. After learning the basics I was ready and rearing to get going and start throwing some of my, ahem, weight around.
The warm-up consists of sparring (minus the weights) and jumping to get you on your toes. The weights are gradually introduced, which really gives your arms more purpose when throwing a punch.

Sacha (above left) in recovery mode!
Often in fitness classes you can find your mind wandering, but The Cut is different; it is so engaging meaning there's no room for distraction. I felt fully focused, from thinking about getting the right combination of movement to throwing the right punch – truly fierce.
I have tried boxing before and although this certainly helped, there were plenty of novices in the class who didn't find their lack of experience to be a disadvantage. This class is tailored for all levels, making it accessible to anyone who is interested in fitness.
The work you do in the class is purely solo (bar the odd high five), meaning there's no need to worry about a black eye. Everyone faces the massive wall-to-wall mirror, watching themselves to ensure they are using the correct technique.
Equinox is all about high-quality facilities and classes – and The Cut certainly reflects this. If you want to tone up and have fun this New Year, give this one a jab!
Sacha Shipway, Sportsister
The Women's Sports Magazine
Select a sport
Find out how to get started, training plans and expert advice.