Beyond Sport awards: Figure Skating in Harlem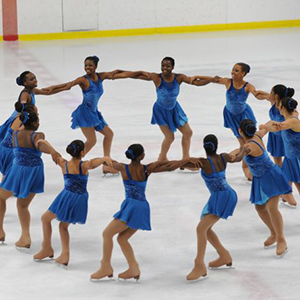 Figure Skating in Harlem is an initiative that began in 1997 to help transform the lives of young girls from underprivileged neighbourhoods.
Based in East Manhattan, USA, it all began as an after-school programme with only a handful of athletes, but has grown to such an extent that it was given the Sport for Education award in this years Beyond Sport Awards.
Figure Skating in Harlem was founded by Sharon Cohen, a former United States Figure Skating Association double-gold medalist, who had been invited to Harlem to teach a small number of girls to skate, she was inspired by their passion that she volunteered for six more years. From there, Sharon set up a grassroots organisation that covered both the girls' education and skating careers.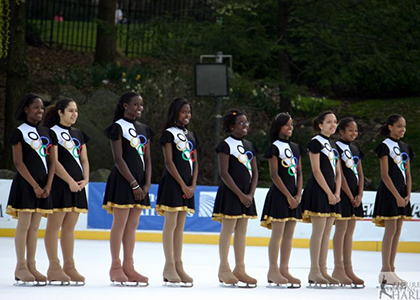 Cohen says: "we now employ staff consisting of more than fifty youth development professionals who guide our student athletes. We offer a host of educational opportunities from tutoring, to classes in financial literacy, STEM, writing and communications. Our students explore nontraditional careers and have visited Supreme Court Justices and executives at Google. We now have three synchronised skating teams that compete each season along the eastern seaboard. They are almost exclusively the only teams of colour competing."
When Figure Skating in Harlem won the Beyond Sport award, Cohen was ecstatic:
"This is a phenomenal award for us. We have worked so hard as a youth development organisation and community to serve the educational needs of our girls. A great deal of thought has been put into designing and implementing an educational program that improves our students' basic competencies in reading, writing and math. At the end of the day, this award recognises the work, its impact and tangible results. And we are an example of what can be done using sport as the hook to empower an entire community and create a culture of success."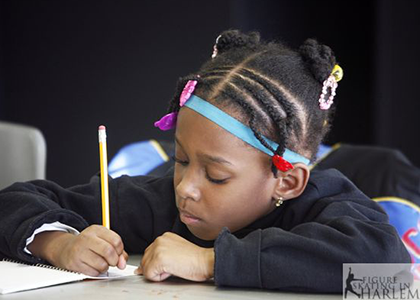 Harlem has some of the worst crime rates in Manhattan with some 32 per cent of the population without a High School Diploma*. But 100 per cent of Figure Skating in Harlem students graduate from high school. The majority of students also go on to get a University degree, something that would have been considered out of their reach a few years earlier.
The project started from the ground up, with no funding or resources, but when potential investors saw the results, more people involved, from private foundations and the government, to individual and corporate funders. And it is not only the girls' who benefit, but their communities and families as well, parents see how much their children can accomplish when given a structured environment and the positivity it breeds affects the whole community.
Cohen notes that ice-skating isn't easy, which is something her students realised early on through both practise and competition, but the girls learned to persevere and set goals, creating a culture of success that is that is rare in their neighbourhood.
Approaching their 20th Anniversary, the team are planning to open a branch in Detroit, in Cohen's own words:
"We're very excited to see how our model can be adopted locally in a city that has such need."
What to find out more about Figure Staking in Harlem? Visit: www.figureskatinginharlem.org
Catherine Maude, Sportsister
The Women's Sports Magazine
*http://www.point2homes.com/US/Neighborhood/NY/Manhattan/Harlem-Demographics.html accessed 03/11/2015
Select a sport
Find out how to get started, training plans and expert advice.