Mountain Girl Blog: Powder and Blossom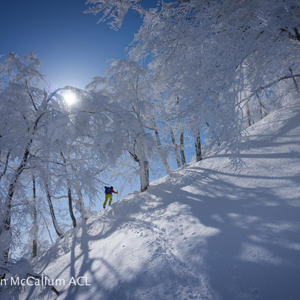 It's the end of April. There's blossom on the trees, the birds are going nuts and I'm sitting on the balcony wearing shorts and flip flops. The warmth of the sun on my skin is a welcome sensation yet I'm feeling more than a little bit conflicted. The advent of spring is always an exciting time but it also heralds the end of another ski season so is never an easy time of year in my household.
Whilst it is always difficult to say goodbye to my dear friend winter, this year I have to admit that I'm finding it particularly tough. The bottom line is that we've just had such a great time together and I'm going to miss the little bugger.
For many in the snowsports industry, the season of 2014/2015 was average at best. The lack of early season snow set a tone from which it was hard to recover, the adverse effects being felt across the board from brands to retailers, from travel operators to many ski resorts themselves. Whilst it certainly wasn't great here in Europe, all reports indicate that they may have had it even worse over in North America this year. A distinct lack of multiple powder POVs and star spangled face shots on my social media feeds this winter were a pretty good indicator of what was not going on across the pond.
Despite all this, a clever guy called Einstein once wrote that 'in the middle of difficulty lies opportunity' and if you look at what happened in Japan this winter then it would seem that the powder gods of the Far East were listening. Japan's reputation as a ski destination has been gathering significant momentum in recent years but this was the year that the land of the rising sun truly shone. Whilst our local travel operators were driving clients around the Alps for hours on end looking for snow in December, our Japanese colleagues were choking on the stuff and digging out their chairlifts.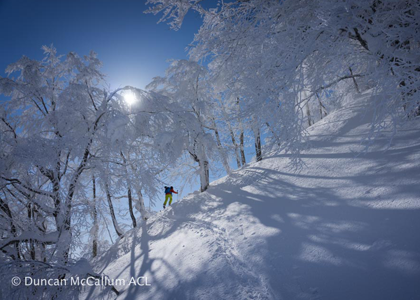 I was fortunate enough to travel to Japan in January this winter as part of a group led by IFMGA mountain guide and good pal Bruce Goodlad (www.mountainadventurecompany.com) and spent two weeks traveling around the South Island sampling some of the most exquisite snow I've ever had the privilege to ski. The powder in Japan really is just totally different to anything else – it's as light, cold dry and tasty as the finest of Sauvignon Blancs and moreover, it's incredibly consistent.
In skiing terms this means you can truly 'let rip' and go for it, surfing and cruising your way through the deep stuff and letting your fat skis take you on the biggest of grin-making rides. And when you reach the bottom you just head back up and do it again. And again. And again. Oh the hardship. If you're anything like me you're always thinking about the next trip and if you haven't been to Japan yet, I strongly suggest getting it booked for next winter. If you can man up and cope with fish for breakfast and the long-haul flight then you'll be rewarded with a powder guarantee – the ultimate skier's prize.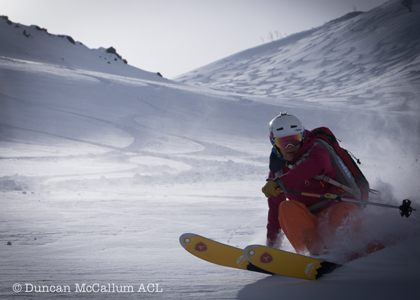 Having sampled the delights of the Far East, my expectations for the rest of the season were minimal but time and time again I found myself having fantastic days out on the mountain. We worked hard to find new places to explore, challenged ourselves to take on harder objectives and committed to getting up and going even when the conditions were less than ideal. The result has been my best season in the Alps so far and one that I can't wait to build upon next winter.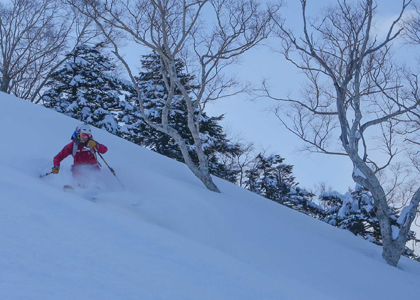 If the blossom wasn't out and I didn't have a fortnight back in the UK planned, I'd probably try and extend the skiing but that might just be a bit greedy. I'm pretty sure that it is better to be grateful for what has been, have plentiful miles under the legs and memories in the bank than it is to push beyond the natural rhythm. I'm no Dalai Lama but I'm thinking this is probably a bit about acceptance and embracing change. Having said that if anyone's got a spare spot on a trip to Norway next week, let me know J I can't quite cope with packing the skis away just yet!
Sophie Nicholson, Sportsister
The Women's Sports Magazine
About Sophie's blog
Mountain Girl is passionate about the vertical wilderness, backcountry skiing, mountaineering, hiking, trail running, biking, and rock climbing. Oh and Prosecco - she really likes Prosecco.
Select a sport
Find out how to get started, training plans and expert advice.