Salomon CityTrail Community Runs and Demos
Whether you run every day or once a week, long or short distances, it's important to get a shoe that gives you the foothold, ride and grip to enjoy every terrain element of your urban run.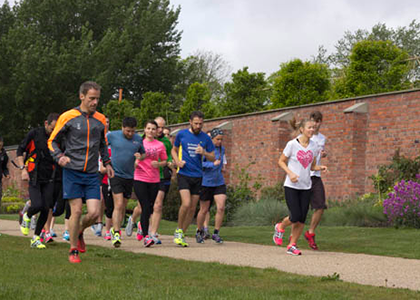 Salomon is organising a series of free post-work, 5km runs  with the opportunity to test out some of their key city trail styles.  The test pool will include the X-Scream 3D, S-Lab X-Series and the Sense Mantra 3, all designed for urban trails on varied terrain.  Plus you can check your pace and fitness with the brand new Ambit3 Run gps watch from Suunto.  There's also a free goody bag containing socks and headwear for those who pre-register.  Runs depart at 6pm from the following locations.
Edinburgh: Run 4 It – 5th May 2015
Glasgow: Run 4 It – 6th May 2015
Stirling: Run 4 It – 7th May 2015
Sheffield: Accelerate – 12th May 2015
Bath: Running Bath – 13th May 2015
Bristol: The Triathlon Shop – 14th May 2015
Eastleigh: Alton Sports – 20th May 2015
Oxted: Simply Sports – 26th May 2015
Fulham: Profeet – 27th May 2015
Register at:  citytrail.salomonrunning.com
Sportsister
The Women's Sports Magazine
Select a sport
Find out how to get started, training plans and expert advice.