Marathon training: Matt Roberts top tips – part two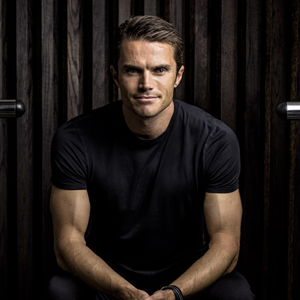 With marathon season underway and all that training and preparation behind you, it is important to make the most of the last few weeks before the big day. Here's our second set of tips from pro-trainer Matt Roberts.
Pacing and goal-setting
– Use an online pace calculator to assist in predicting a realistic finishing time based on previous race or training run times.
– Stick with your planned pace and don't get carried away by the exciting atmosphere or other faster runners.
– Setting A, B and C goals can be a way of ensuring that the race is a positive experience, whatever the outcome. For example, your A goal could be your ideal outcome, e.g. "I will complete the marathon in 4 hours 30 minutes". Your B goal could be "I will run the whole way" and your C goal could be "I will finish the race". Having a range of goals, graded in difficulty, is a way of making sure that you meet at least one goal and don't feel like you've failed if things don't go perfectly.
Mental Strategies 
– Running a marathon is often considered as much a mental effort as a physical one. Self-talk is a great way of tricking yourself into feeling more positive and achieving 'mind over matter'. It is a good idea to create a mantra, which should include positive statements about yourself, such as: "I always keep going", "I am strong and determined" or "I love running and I feel great"
– If the distance is intimidating you, mentally break the race down into smaller chunks. Don't think of it as 42km; think of it as 4 lots of 10km plus change. Then on race day, just focus on getting through 10km at a time
– Make sure you know where your friends and family will be spectating, seeing them will give you a mental boost.
– Think about the 'bigger picture': if you're racing for a charity or in memory of someone, focusing on them instead of yourself can help you to remember why you signed up for the race and give you the motivation to keep going.
Recovery 
– After the race, nutrition and hydration are a vital part of recovery.  Try to consume a recovery drink as soon as possible after the race, then eat a balanced meal containing high-quality protein to assist muscle repair and aid recovery.
– Drink lots of fluids to help you to rehydrate, and avoid alcohol as this has the opposite effect.
– Foam-rolling and stretching will help to ease delayed-onset muscle soreness (DOMS) in the days after the marathon. Try to have a deep-tissue sports muscle 2-3 days after the race
– Sleep is also essential to recovery, so make sure you rest well. It is also advisable to undertake active recovery through gentle exercise, e.g. walking, swimming or cycling.
– Ease back into running when your body feels ready for it. Focusing on the importance of recovery will allow you to have a smooth transition back to full training.
Sportsister
The Women's Sports Magazine
Select a sport
Find out how to get started, training plans and expert advice.