Marathon training: Matt Roberts top tips – part one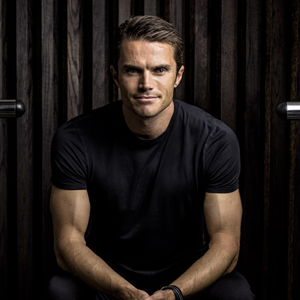 With marathon season underway and all that training and preparation behind you, it is important to make the most of the last few weeks before the big day. 
Planning properly for race day is time very well-spent and ensures that you give yourself the best possible chance to make it to the finish line. Here are a number of tips from pro-trainer Matt Roberts that should allow you to relax, enjoy the race and have fun while successfully completing your goal.
Clothing / Equipment 
– All of the equipment that you are planning to use or wear on race day should have been tried and tested during your training.
– Keep warm while you're waiting for the race to start – consider wearing an old top or a bin bag that you can discard just before the race.
– Write your name on your running top so that spectators can cheer you on!
Tapering 
– A common mistake is to train too much immediately before the marathon. Studies have shown that training in the final days before the race may actually harm your performance by leaving you unnecessarily tired or sore.
– Ensure that you follow and put trust in your training plan and follow the tapering phase.
– Follow a regular post-exercise stretching routine leading up to the marathon.
– At some point during the three to four days prior to the race, treat yourself to a massage to loosen tense and tired muscles.
– Ensure you get lots of sleep so that you are well-rested for the race.
Nutrition 
– Practise your nutrition strategy before the race, during long training runs. Experiment with different types of sports nutrition to see what suits you. If you are planning to drink what's on offer at the race drinks stations, find out what brand they will be and test them beforehand.
– Don't try anything new on race day.
– Two to three days before the race, it is really important to increase your carbohydrate intake. Aim for 10g per kg of body weight, to ensure that your body has sufficient carbohydrate stores. It is also vital to remain well-hydrated, so make sure you drink lots of fluid in the days leading up to the race.
– Your pre-race breakfast should be tried and tested during your high-mileage training phase, and should be high in carbohydrates (porridge with banana or toast with nut butter are good options).
– During the race, regularly take on fluids, sipping them little and often. Plan to take gels or other easily digestible food at regular intervals, usually 2-3 times per hour. It is a good idea to take gels just before a drinks station, so you can wash them down with water.
Look out for part two in this series of tips from Matt Roberts – coming soon!
Sportsister
The Women's Sports Magazine
Select a sport
Find out how to get started, training plans and expert advice.