Cycling: Double gold for Laura Trott at UCI Track Cycling World Cup in London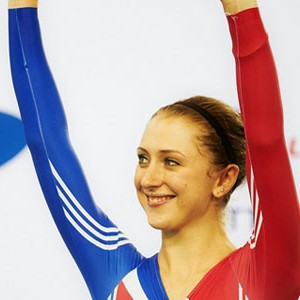 Great Britain's Women won two golds and one bronze medal at this weekend's UCI Track Cycling World Cup in London. The medals came in the form of the Women's Team pursuit (Laura Trott, Ciara Horne, Katie Archibald and Elinor Barker), the Omnium (Laura Trott) and the points race (Elinor Barker).
The three day event at the Lee Valley VeloPark started off in style with the women's quartet of Laura Trott, Ciara Horne, Katie Archibald and Elinor Barker beating Australia in the final of the women's team pursuit. The world champions displayed their dominance of the event by trying out different team combinations through the phases and repeated their success in the opening round of the Track Cycling World Cup in Mexico last month.
In the team sprint, Jess Varnish and Victoria Williamson just missed out on a medal ride by finishing in fifth. Unusually, Williamson rode as lead in their heat, posting 33.622 seconds for the 500-metre effort, putting them into third with just one heat remaining. But the last heat saw China and Team Jayco AIS both go faster, pushing Varnish and Williamson out of medal contention.
Gold went to China in a tight final with Germany, while Russia took bronze. Speaking after the event Varnish was positive about their performance, in light of the experimental setup and her recent illness.
Elinor Barker won bronze in the women's points race. A late attack saw her after attempt to snatch the points required to repeat her silver at the Commonwealth Games, but was caught with a lap to go.
Laura Trott had an excellent weekends racing in the Omnium taking the gold and finishing 12 points clear of Belgium's Jolien D'Hoore. However it was an exciting competition between Trott, the Belgian and Netherland's Kirsten Wild.
In the final event with British interest, Jessica Varnish finished fifth in the women's keirin final after being handed a surprise start. The 24-year-old was due to race in the minor final but was promoted to replace Russia's Ekaterina Gnidenko, who was relegated for her involvement in a crash in the semi-finals.
Sportsister
The Women's Sports Magazine
Select a sport
Find out how to get started, training plans and expert advice.