Windsurfing: Bryony Shaw wins gold in World Cup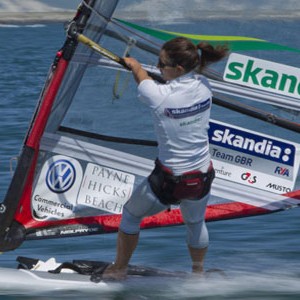 Bryony Shaw took gold in the RS:X windsurfing event at the ISAF Sailing World Cup Final in Abu Dhabi this weekend.
Shaw, who won an Olympic bronze medal in Beijing in 2008, led from the outset and went into the final day with a 16 point lead to beat World champion Charline Picon and secure overall victory.
"I'm really pleased to have had such a convincing win here – it's been a tough year in that I've kept missing out on the podiums," said Shaw.
In the Women's 470 there was silver for Sophie Weguelin and Eilidh McIntyre – the former fit again after undergoing treatment for deep vein thrombosis.
The duo started the day in fifth but won the medal race to elevate them into the podium places.
"We were quite tight on points going into the medal race but we sailed quite a good race to win it, which moved us up into silver medal position, so we're very happy."
Sportsister
The Women's Sports Magazine
Select a sport
Find out how to get started, training plans and expert advice.