Canoeing: Mallory Franklin wins silver at slalom World Championships
Great Britain's Mallory Franklin won the silver medal at the canoe slalom World Championships in Maryland, repeating her success of 12 months earlier by finishing second behind arch-rival, Australia's Jess Fox, in the women's C1 class.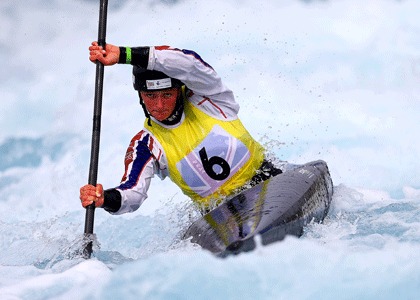 "I'm pretty happy and obviously it's really good to stay second in the world," said Franklin afterwards, who is the season's highest medal winner on the British women's team.
"It is a tough course so generally everyone struggles a bit. The moment you go off line a little bit it just goes to pot quickly.
"In the semis I had a bit of a problem on gate 10 and wasted 12 seconds spinning around to try and get through it.
"In my semis run I did 144, not including touches, and on this final run I did 132.  So on my final the difference was I didn't waste 12 seconds trying to get through a gate."
More info: www.gbcanoeing.org.uk
Lizzie Flint, Sportsister
The Women's Sports Magazine
Select a sport
Find out how to get started, training plans and expert advice.