Team GB launch new Pro Athlete Programme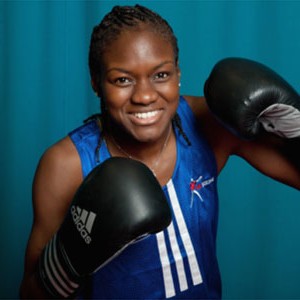 With the help of the world's first female boxing Olympic champion Nicola Adams and Olympic judo silver medallist Gemma Gibbons, Team GB and their first-ever Official Fitness Partner, Fitness First, have launched the new 'Team GB Pro Athlete' Programme.
Inspired by Olympic sports and how Team GB athletes train, the programme gives members a taste of what work is like at the highest level.
Whilst the class works on the five key fitness disciplines which any elite athlete requires; speed, endurance, power, agility and strength, it particularly focuses on three key phases; training, which centres around the five key disciplines; competition, competing against one another whilst incorporating the five key disciplines and finally, teamwork, learning the importance of working together to achieve the best possible results.
There is then a functional core workout which follows each phase in order to help the athlete strengthen their core.
With over 400 events and sports across the Olympic summer and winter games programme, the Fitness First / Team GB partnership will grant endless programming possibilities with Team GB Pro Athlete being only the first.
More info: www.fitnessfirst.co.uk
Lizzie Flint, Sportsister
The Women's Sports Magazine
Select a sport
Find out how to get started, training plans and expert advice.