Under Armour: I WILL WHAT I WANT campaign
The latest women's sport campaign from America to go viral is I WILL WHAT I WANT from Under Armour and we love it!
The campaign celebrates the inner and outer strength of women and stars an all-star cast of trailblazing women, including skier – Lindsey Vonn, dancer – Misty Copeland, Footballer – Kelley O'Hara and tennis player – Sloane Stephens.
Videos and imagery depict real moments of will that each woman has faced in her life whist capturing the grace and determination that defined each of them in their personal triumphs. Misty Copeland, the first non-traditional athlete to join the Under Armour team, stars in the campaign's principal creative spot.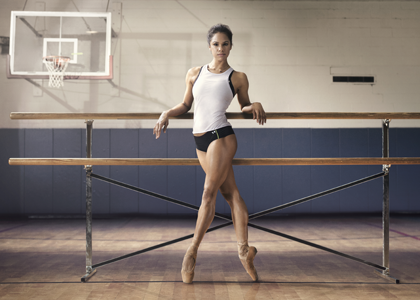 If you like what you see, you can get involved via IWILLWHATIWANT.com (available on iPhone and iPod touch) –  an online community for women to track, analyze, and share their fitness and athletic lifestyle.
And if you like a bit of star-stalking then Under Armour athletes will be participating by providing consumers with unique insights into their day-to-day activity and motivations – nice!
Watch the video:
Sportsister
The Women's Sports Magazine
About Sportsister loves blog
Here at Sportsister we get inundated with news of new products every day so in this blog we will bring you some of our favourites. It's our guide to what's new…..what's good…..what works…..what's worth spending your money on…..what's fun….what's hot….what's special….Enjoy!

TO READ THIS BLOG IN FULL CLICK HERE
Select a sport
Find out how to get started, training plans and expert advice.