A group of nine women, having the best time ever…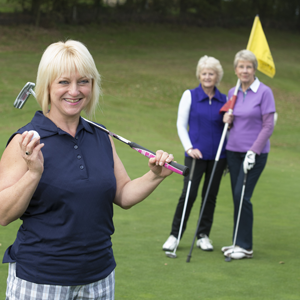 Golf is a great game whatever your age, background or ability. As well as having fun in the fresh air, golf is the perfect way to make new friends and it also brings some impressive health and wellbeing benefits.


Nicky has played lots of sport all her life, but became interested in golf only when her husband took up the game. "I thought this was something we could do together," she said.
She signed up for a six week Get into golf course at the Norwich Family Golf Centre, coached by PGA professional Mark Spooner. "The course was just brilliant. We were nine women, all different ages and we all got on and had such a laugh. We just had the best time."
What inspired you to take up golf?
I love sport and my husband plays golf, so I decided to have a go when I saw information about the Get into golf programme on the intranet at work.
Before you started what were your impressions of the game?
I thought it was a man's sport, far too expensive and I didn't realise it was calorie burning  – which it really is.
What did you wear?
When I went on the beginner course I just wore smart casual, black jeans, tee-shirt and jumper. I got a pair of golf shoes in the sale.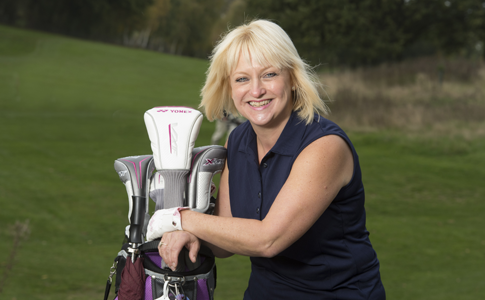 How did you progress?
We started with a seven iron, learning the grip and stance and, gradually, the full swing. Mark got us on a wobble board to teach us balance control and also did video analysis so we could see ourselves!  On the last session we went on the course and played three holes.
What happened after the course finished?
I continued having lessons and practising at the driving range. I started playing nine holes with Carole, who was also on the course, and then met Roz at a fun day at the Norwich Family Golf Centre. I gradually built up to playing 18 holes. Seven months after starting the course I joined Bawburgh Golf Club and, after another three months, I had my first handicap. I celebrated my first anniversary of golf by playing for my club in a friendly match!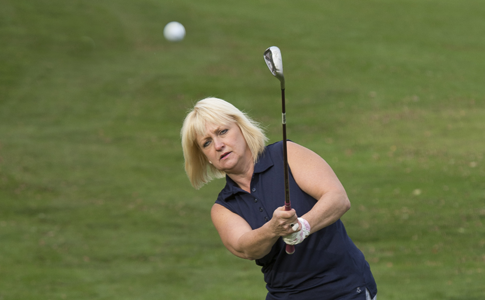 What do you enjoy about golf?
I love being outdoors and active, it's very sociable. I encourage everyone else to take up golf, I tell them: 'Just do it! It's great.'
It doesn't matter if you've never played golf or haven't picked up a club since your school days or an almost-forgotten holiday. You can get started by taking advantage of the low-cost beginner courses on offer across England from as little as £20 for a 4wks course.
To find an activity near you go to getintogolf.org/map or call 0800 118 2766
Select a sport
Find out how to get started, training plans and expert advice.