Taekwondo: Bianca Walkden crowned European Champion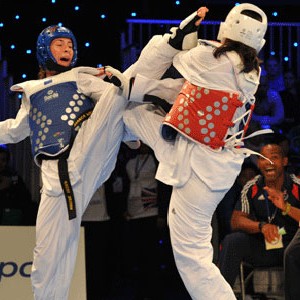 Bianca Walkden claimed her first ever European Championship gold in style, beating world title holder Olga Ivanova in the +73kg final to be crowned champion.
The 22 year old, who was seeded number three, beat Russian Ivanova 6-2 in the final.
"It's amazing to be European champion," she said. "I could always win Open events. I reckon it's 16 and counting.
"However, I could never do it at a major until now.
"And because I've beaten the world number one in the final, comfortably, I am buzzing.
"Hopefully, I can get a lot more gold medals at a major but it's step-by-step."
Lizzie Flint, Sportsister
The Women's Sports Magazine
Select a sport
Find out how to get started, training plans and expert advice.