Natalie Tries: GRIT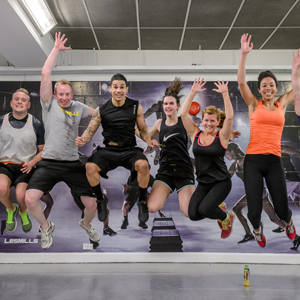 Smack bang in the middle of London's Covent Garden is the Jubilee Hall Gym, and they have jumped on the latest craze for High Intensity Interval Training with the launch of Les Mills' GRIT series. And GRIT is an apt name; you need a lot of it. The fitness world has been inundated with 30-minute interval training classes over the past year, but I have yet to experience anything that pushes you as close to your breaking point as GRIT Cardio.
The Class
Blood, sweat and tears. Well, there was no blood – but there was certainly sweat and I came pretty damn close to tears at times. This is the interval class for people who are serious about their training plan, and want to see results fast. 
After a short warm-up (I'm not sure burpees can be classed as a warm-up) the session begins and your heart is already racing. Like other HIIT classes, you complete sets of blood-pumping exercises over short bursts of time, with even shorter breaks. We began with a two-minute set, repeated twice with a minute break in-between.
With high tuck-jumps, bear crawls, dynamic lunges and rapid push-ups, the two-minute rounds quickly start to feel incredibly long. You'll be dripping with sweat, breathless and feeling a serious burn in muscles you didn't even know you had. And that's the point. Our impossibly chirpy instructor told us that we were aiming to push ourselves to breaking point.
It's at the moment where you feel as though you can't go on where you really make a difference to your fitness levels. If you can push through this wall of pain we were assured that we'd get fitter, faster and stronger. Two minutes of hell is a small price to pay for the long-term benefits.
The movements focus entirely on your own body weight and functional movements. So you're not only boosting your fitness levels but also working on your stability, explosive power and strength. If you can put yourself through it just twice a week as a supplement to your sports training you'll start to see serious improvements.
The Benefits
Fitness/stamina/strength. Interval training is renowned for boosting your fitness levels by pushing your anaerobic levels to the max and then rapidly decreasing.
You'll feel hard-core. There's nothing better than the smug feeling of completing a seriously challenging workout. Bask in your own sense of pride knowing that you pushed yourself as hard as you could.
Endorphins rush! As well as pride you'll also get an intense natural high. Not only from the exercise but also the culture of the class; there's a great team atmosphere and everyone pulls together to help push you through the dark moments.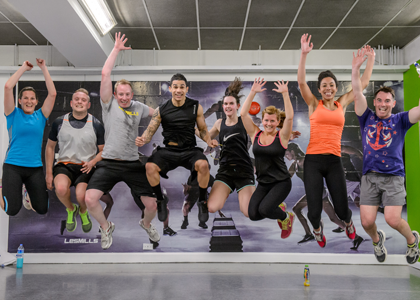 The GRIT Championships will be taking place at the LES MILLS GFX event, a fitness festival. The next event will be held at Alexandra Palace on 14 June, with Belfast and Liverpool later in the year. To book your space visit http://w3.lesmills.com/uk/en
For more information on the Les Mills GRIT Series visit, w3.lesmills.com/uk/
Natalie Morris, Sportsister
The Women's Sport Magazine
Select a sport
Find out how to get started, training plans and expert advice.