Cricket: England win second-straight World Twenty20 match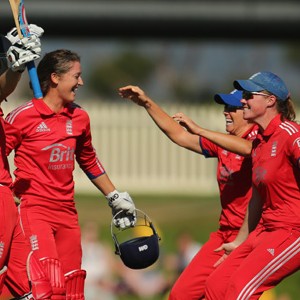 England took one step closer to a place in the World Twenty20 semi-finals with today's convincing 79-run win over Bangladesh in Sylhet.
Charlotte Edwards had to leave the pitch during Bangladesh's innings after being hit in the face while fielding, but not before she made 80 from 69 balls in a total of 137-5.  Edwards' tally brought her past the 2000-mark to 2055 runs in international T20 cricket.
Danielle Hazell (3-4) and Natalie Sciver (3-10) also led an England team that limited Bangledesh to 58-9.
England face Sri Lanka on Sunday (30 March) in their final group match.
Erin Walters, Sportsister
The Women's Sport Magazine
Photo credit: Getty
Select a sport
Find out how to get started, training plans and expert advice.