Archery: Danielle Brown no longer eligible for disabled events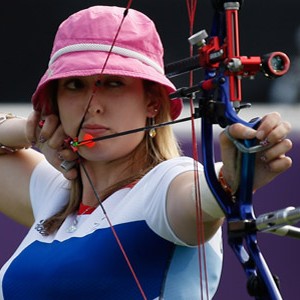 Double Paralympic champion Danielle Brown has been left "heartbroken" after World Archery upheld its decision to ban her from going for a hat-trick of titles at the Olympics in Rio 2016.
Following a classification test at the World Championships in November last year, Brown was informed she was no longer eligible for disabled events, ruling her out of future Paralympics and World Championships.
Brown, who suffers from a condition called complex regional pain syndrome, which gives her chronic pain in her feet, won compound gold at Beijing 2008 and London 2012.
Following the decision last November, she launched an appeal to governing body World Archery who granted her a re-test at Lilleshall this month but the result has remained unchanged, leaving the 25-year-old unable to defend her titles.
The change in classification rules by World Archery are to due come into effect from April 1 this year.
Lizzie Flint, Sportsister
The Women's Sports Magazine
Select a sport
Find out how to get started, training plans and expert advice.