La Course by Le Tour de France – a game changer for Women's Cycling
Saturday's announcement of a women's race at this year's Tour de France represents a landmark for women's sport and is a game changer for women's cycling.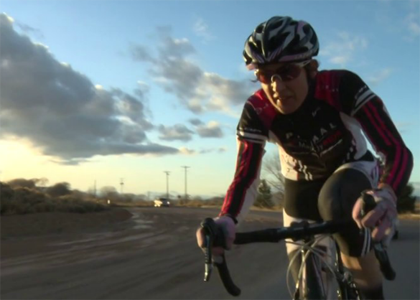 The business of women's cycling
LTE's Steve Beckett and director of Bike Brands Ltd, believes La Course at Le Tour is a significant commercial asset; "This move is a breath of fresh air for cycling" he stated. "Men's pro cycling is experiencing growth and is an exciting commercial environment, but women's cycling is relatively uncluttered and this presents a big window of opportunity."
Beckett, the former Head of Cycling at British Sky Broadcasting, added; "Women's cycling has positive role models, is more nimble to change, more prepared to restructure and ready to innovate.  A.S.O, alongside the UCI, and the support of teams and athletes are the catalysts."
Increasing Team's collateral
Meanwhile for pro female teams and their owners, a presence alongside the world's biggest cycling event brings exciting new opportunities. Specialized-lululemon team director and LTE's Kristy Scrymgeour stated; "Having a race at the Tour de France is an amazing thing for women's cycling. The Tour de France is something all cyclists aspire to and are inspired by and La Course at Le Tour will allow riders and teams to showcase our sport in front of a global audience. This in turn will help teams in the constant search for sponsorship and can be instrumental in the positive growth women's cycling is experiencing at the moment."
She added; "As a team owner, a race alongside Le Tour gives us a chance to further develop our team's collateral. It's a fantastic opportunity to showcase our riders as both athletes and brand ambassadors."
A culture change
From brand ambassadors, to inspirational figureheads. France and LTE's two-time Olympic silver pursuit medallist Marion Clignet has no doubt that a women's race at the Tour de France also provides a much needed boost for women's sport in France, stating; "At last a dream come true for French spectators and the international women's peloton! La Course will provide young women across France with role models to look up to and I can't wait for Paris to set the stage, hosting amazing female athletes all battling it out for victory on the Champs-Elysées."
Beckett also highlights cycling's political support; "Politicians and public bodies are heavy supporters of cycling right now. In the case of women's cycling, they recognise the inequalities in women's elite level cycling, which don't exist in other major sports. They understand that enabling events which create more promotion for women's cycling will break down barriers and boost grass roots participation. Congratulations to the city of Paris, a city synonymous with women being at the forefront of fashion, for supporting A.S.O and helping create a women's race at the Tour de France."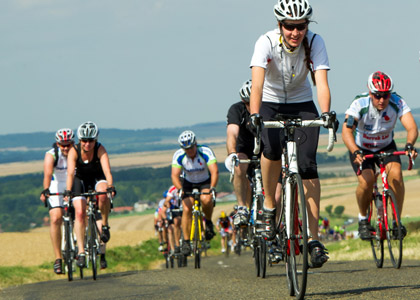 Consumer support
The business of women's cycling has exciting potential when performance, style and athleticism are combined. Add to that mix the prospect of a global TV audience and increased coverage across wider media platforms, and you've got a pretty exciting product.  Finally, Beckett stated; "We know that women's sport can be commercially successful and the positive association that women's cycling provides will attract consumer brands. Industry sponsors need newer and bigger channels to engage with female cycling audiences…and it doesn't get much bigger than a women's race at the Tour de France."
Amaury Sport Association (ASO)
Sportsister, The Women's Sport Magazine
Select a sport
Find out how to get started, training plans and expert advice.