Helen Wyman talks up her chances ahead of World Cyclo Cross Championships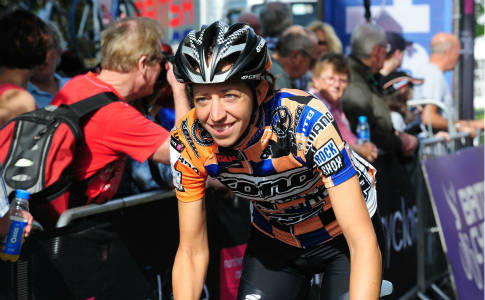 Fresh from regaining her national title Helen Wyman relishes racing at the Cyclo Cross World Championships in Hoogerheide, Belgium, this weekend from 1-2 February.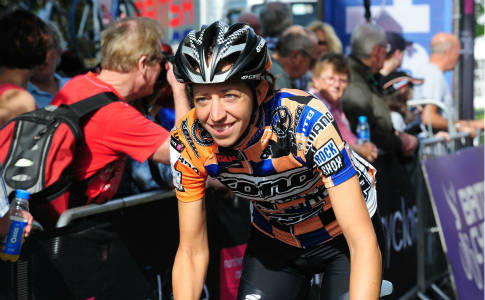 After a brilliant season in which she successfully defended her European Cyclo Cross Champion crown and regained the National Cyclo Cross title, the eight-time National Champion comes into the Worlds as a real contender among the likes of world number one ranked Katie Compton (USA), London 2012 Olympic RR Champion Marianne Vos (Netherlands), and compatriot Nikki Harris.
"I have good results every year and have always managed to have a couple of good peaks during the season," she said.
"This year I am hoping to get that second peak in at worlds.
"There are a lot of us capable of filling out the podium although it would take some serious bad luck for Vos or Compton not to take the top two steps. So I'm excited, I love the course, hopefully its muddy and hopefully I can have one of those invincible days like I had at the Euros."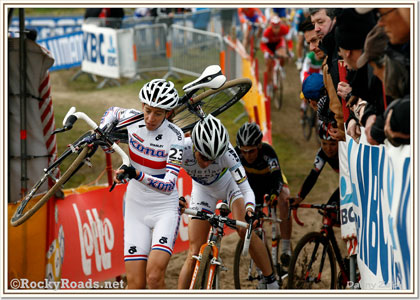 The World Championships will take place in Hoogerheide, Holland where Wyman has good memories of racing and thinks that it may hold a good omen.
"I love racing in Holland. I have a super fan who goes to Hoogerheide when I race there. He has a flag with my picture on and when I last got on the podium there he gave me a teddy bear. That's an advantage for me right?"
Having recently regained her National Cyclo Cross title that she lost to world number two Nikki Harris last year, this has also added to Wyman's fighting spirit.
"Me and Nikki race every single week together so we pretty much know what each other is good at. Nikki is a great athlete and always battles hard.
"When she is on top form she is untouchable to me, and vice versa. It was always going to be down to who felt best on the day and this year it was me."
Aside from her thoughts on the World Championships, Helen is also passionate about advancing women's cycling and has been impressed by the increasing numbers of women who are taking part in cyclo cross. The National Cyclo Cross Championships was the setting for exciting racing seen between junior racers, Abby Mae Parkinson and Ffion James (younger sister of World Track Cycling Champion, Becky James).
The Championships also hosted the first ever women veterans' race, which was hotly contested.
"I'm really glad people are finding cyclo cross again. It's such a wonderful all-encompassing sport. It's so safe and family-friendly. What other type of cycling can your entire family compete in on the same day in short races that everyone will enjoy?
"No one knows where you are in the race and you never get that dreaded road racing all on your own off the back feeling. It's just traffic free and fun.
"I love racing in Europe, but in reality the sport isn't as well respected for women here as it is in America where I race at the start of the season. Stuff is changing in Europe all the time and it is getting there, but going to the USA just inspires me to want to progress those changes in Europe as soon as possible."
And once Mrs Wyman's Cyclo cross season is over she can look forward to relaxing in style. "It's mine and husband Stef's tenth wedding anniversary in May so we are going on holiday to Disneyland for a week then kayaking in the Everglades for a few days with friends.
"You can probably guess who chose each part!"
Maria David, Sportsister
The Women's Sports Magazine
Select a sport
Find out how to get started, training plans and expert advice.