Archery: Brits win silver and bronze at World Para-Championships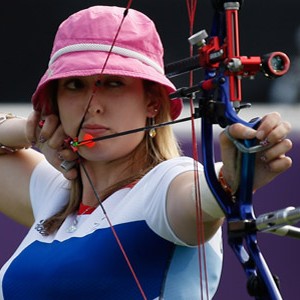 Mel Clarke won Britain's first medal at the World Archery Para Championships in Bangkok yesterday.
She beat Larysa Mikhnieva of the Ukraine 137-135 to take the bronze medal in the women's open compound after a shock 139-142 semi-final defeat by Turkey's Burcu Dag denied her a place in the final.
And teammate Danielle Brown, shooting in the gold medal match of the same event, also lost a closely fought battle against Dag taking the silver medal.
Tomorrow, 7 November, top seeded compounders John Stubbs and Danielle Brown will battle Turkey to become mixed team world champions.
Lizzie Flint, Sportsister
The Women's Sports Magazine
Select a sport
Find out how to get started, training plans and expert advice.