Archery: Brits guaranteed medals at World Para-Champs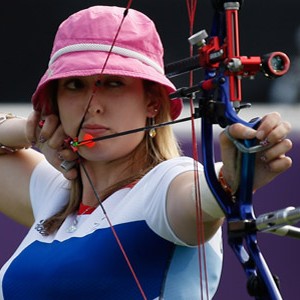 Britain's teams were in action at the World Archery Para Championships in Bangkok yesterday, and top seeded compounders John Stubbs and Danielle Brown had a great day beating Canada, 145-140, and then Japan, 150-145, to book a place in the gold medal match against Turkey on Thursday.
And there's still plenty of action today. Brown will face Italy's Eleonora Sarti in the quarter finals of the compound open competition, while Mel Clarke is up against Spain's Carmen Rubio.
For all the very latest results click here.
Lizzie Flint, Sportsister
The Women's Sports Magazine
Select a sport
Find out how to get started, training plans and expert advice.