Boxing: Nicola Adams faces tough competition from Lisa Whiteside for England place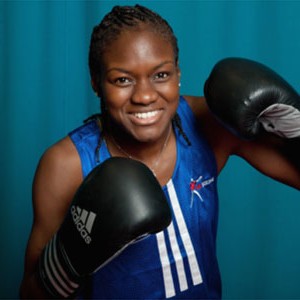 Nicola Adams' position on the England team for the Commonwealth Games next year may not be as guaranteed as we all once thought, as team-mate Lisa Whiteside promises to provide tough competition for the one place.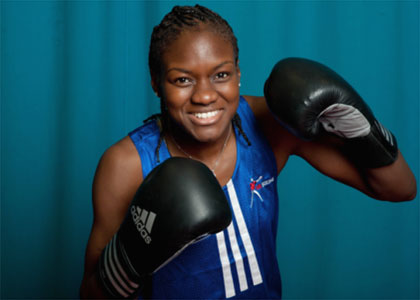 Whiteside is ranked second in the world at 57 kilograms, but the continued absence of her weight category at the biggest events has forced her to drop down to 51kg which has put her in direct competition with Olympic champion Adams (pictured) for the English place available for Glasgow and also for the GB team ahead of Rio 2016.
"I would have qualified for London if 57kg had been in the Olympics," said Whiteside. "I had to make the decision of where to go next and, with the help of the nutritionist and good advice, I went all the way down to 51kg.
"It's tough at times but as long as I'm strict with myself and stay away from the cake I'm okay.
"Nicola's obviously very talented, she's the Olympic gold medallist. But there's three years until the next Olympics and I've already improved so much within a few months so where am I going to be next year?
"Yes I have got the competition in Nicola and I am the underdog, but it's not going to stop me pushing myself all the way. If it doesn't happen, it doesn't happen, but you've always got to aim for the best."
Lizzie Flint, Sportsister
The Women's Sports Magazine
Select a sport
Find out how to get started, training plans and expert advice.