Pentathlon: GB are well placed to progress to World Champ finals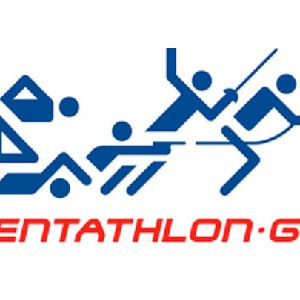 Britain's modern pentathletes are well placed to progress to the World Championships finals but will have to wait until today, 22 August, to secure their places after the opening day of competition in Chinese Taipei was disrupted by a typhoon.
The women fenced and swam on the opening day of action, but they complete their qualifying round today with the combined run/shoot.
London 2012 Olympic silver medallist Samantha Murray made the brightest of starts of the British women and leads group B going into the second day of competition. They started in the pool where Murray's 2:10.70 was the second quickest 200m freestyle time. Fellow Brit Mhairi Spence's time of 2:17.53 put her eighth.
Murray was again second in the fencing, winning 20 of her 30 fencing bouts to go into today's run/shoot in first place. Spence was 11th overall with 16 wins in the fencing for equal 15th place.
And Freyja Prentice started off well in qualification group A, coming joint third in the fencing with 23 wins and 10 defeats. Her 200m freestyle swim time of 2:24.43 put her seventh overall. Kate French was 12th in the fencing with 18 wins and clocked 2:20.53 in the pool to put her 12th overall in the same semi.
The scores achieved by Murray, Spence and French will all count towards Britain's performance in the women's team event.
Lizzie Flint, Sportsister
The Women's Sports Magazine
Select a sport
Find out how to get started, training plans and expert advice.