Pentathlon: All four Brits make final of World champs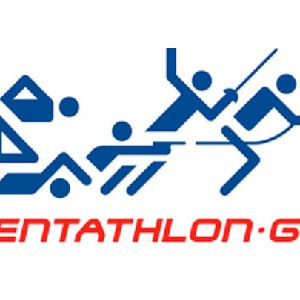 Great Britain will have all four women competing in tomorrow's (23 August) Modern Pentathlon World Championships final after Kate French, Samantha Murray, Freyja Prentice and Mhairi Spence all progressed safely from their heats today.
Athletes needed to secure a top-12 place in the two qualifying heats to guarantee automatic progress in the women's competition, with the remaining places allocated to the next 12 highest points scorers across the two semis.
Kate French and Freyja Prentice finished in 13th and 14th place respectively in qualification group A, but both with scores that were high enough to see them through to the final.
Reigning world champion Mhairi Spence came fourth in group B with Olympic silver medallist Samantha Murray 15th, but with a total that was enough for her to join the other three Brits in the final.
The scores achieved by French, Murray and Spence tomorrow will count towards the GB performance in the women's team competition.
"It's the World Championships, so there are no weak athletes here, and they all had to compete to make sure they got through," said Jan Bartu, Pentathlon GB Performance Director.
"It wasn't an easy competition for the girls today, but all four got through, which is encouraging. It also means we're in a good position to fight in the team competition."
Lizzie Flint Sportsister
The Women's Sports Magazine
Select a sport
Find out how to get started, training plans and expert advice.