Golf: Europe win the Solheim Cup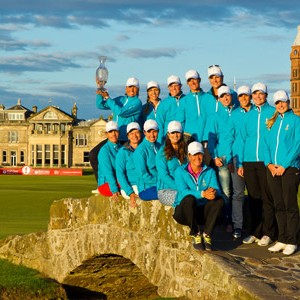 Europe won the Solheim Cup in the United States for the first time with an 18-10 victory in Colorado at the weekend.
Needing just 3.5 points to retain the trophy, teenager Charley Hull set the tone for Liselotte Neumann's Europe, winning five out of seven holes around the turn to overcome former world number two Paula Creamer.
The Englishwoman, who only turned professional this summer, said afterwards, "I gave myself high hopes and I just wanted to prove people wrong.
"I'm 17 and people were wondering if I could perform under the pressure but I go out and enjoy it, which takes care of the pressure.
"Before the match I just thought 'bring it' because I beat her on Saturday and I'd try to do it again."
As well as a first win on foreign soil, it was the first time Europe have retained the trophy since the competition was first played in 1990.
Lizzie Flint, Sportsister
The Women's Sports Magazine
Select a sport
Find out how to get started, training plans and expert advice.