Petition: Bring back a women's Tour de France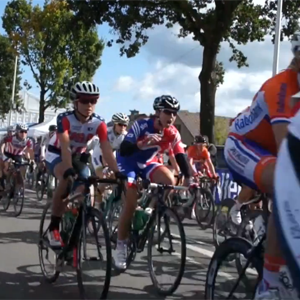 Professional cyclists Emma Pooley, Marianne Vos, Kathryn Bertine and World Ironman Champion Chrissie Wellington have initiated a petition to the organisers of the Tour de France, the Amaury Sport Association (ASO), to request that women race alongside the men at next year's event.

Picture credit: Still from Half The Road
The Tour de France has been one of the most impressive sporting endurance events in the world, watched by and inspiring millions of people, but for 100 years, it has been an exclusively male race (there was a separate Tour Feminin in the 1980s, but it lacked parity, media coverage, and sponsorship).
So why does the women's event not exist? Cycling's governing body, the Union Cycliste Internationale, currently has rules in place that limit the distance women can ride in a single stage to much less than men. This means a female Tour alongside the current event would not be possible unless they started or finished their stages in different places. An opinion that Olympic silver medallist and World Time Trial Champion Emma finds "old-fashioned sexism".

Picture credit: Emma Pooley Still from Half The Road
It's a subject rife within the cycling world. We have seen through Katherine's moving documentary film HALF THE ROAD the difficulties that women face within road cycling, as it remains one of the worst offenders in gender inequality. There are fewer race opportunities, no televised coverage, shorter distances, and therefore lower salary and prize money.
But this is something that the four women are passionate about changing.
"Running a women's Tour alongside the men would really bring cycling on," says Emma. "It's already such a huge logistical operation, adding 50 female cyclists wouldn't be a problem."
The women's road race at the London Olympics was a great example of just how impressive, exciting, and entertaining female cycling can be and having a women's pro field at the Tour de France will not only revive that drama, but also create an equal opportunity that should dismiss any myths of physical "limitations" placed upon female athletes.
"The good news is that cyclists and fans are pushing for change," says Katherine, "At the heart of this movement is a raw, pure, uplifting love of sport specific only to the struggle and triumph of female athletes."
If, like us, you want to get behind Emma, Katherine, Chrissie and Marianne then click here for more info, and help us to spread the word.
Lizzie Flint, Sportsister
The Women's Sports Magazine
Select a sport
Find out how to get started, training plans and expert advice.